Longer operating times, greater flexibility, fewer blocked areas – Magazino relies fully on Wiferion's inductive energy systems for its new SOTO 2 mobile robot. The robot transports small load carriers (SLC) fully autonomously from the warehouse to the production line. Thanks to wireless charging technology, the Munich-based robotics company integrates the energy supply into the value-adding process of the SOTO 2.
Magazino equips mobile robot with inductive charging system
With SOTO 2, Magazino automates material supply in the manufacturing industry. The mobile robot transports small load carriers with components from the warehouse to the assembly line, collects the empties again and returns them to the warehouse. To make use of the system even more efficient and increase productivity, Magazino has integrated Wiferion's energy systems into SOTO 2.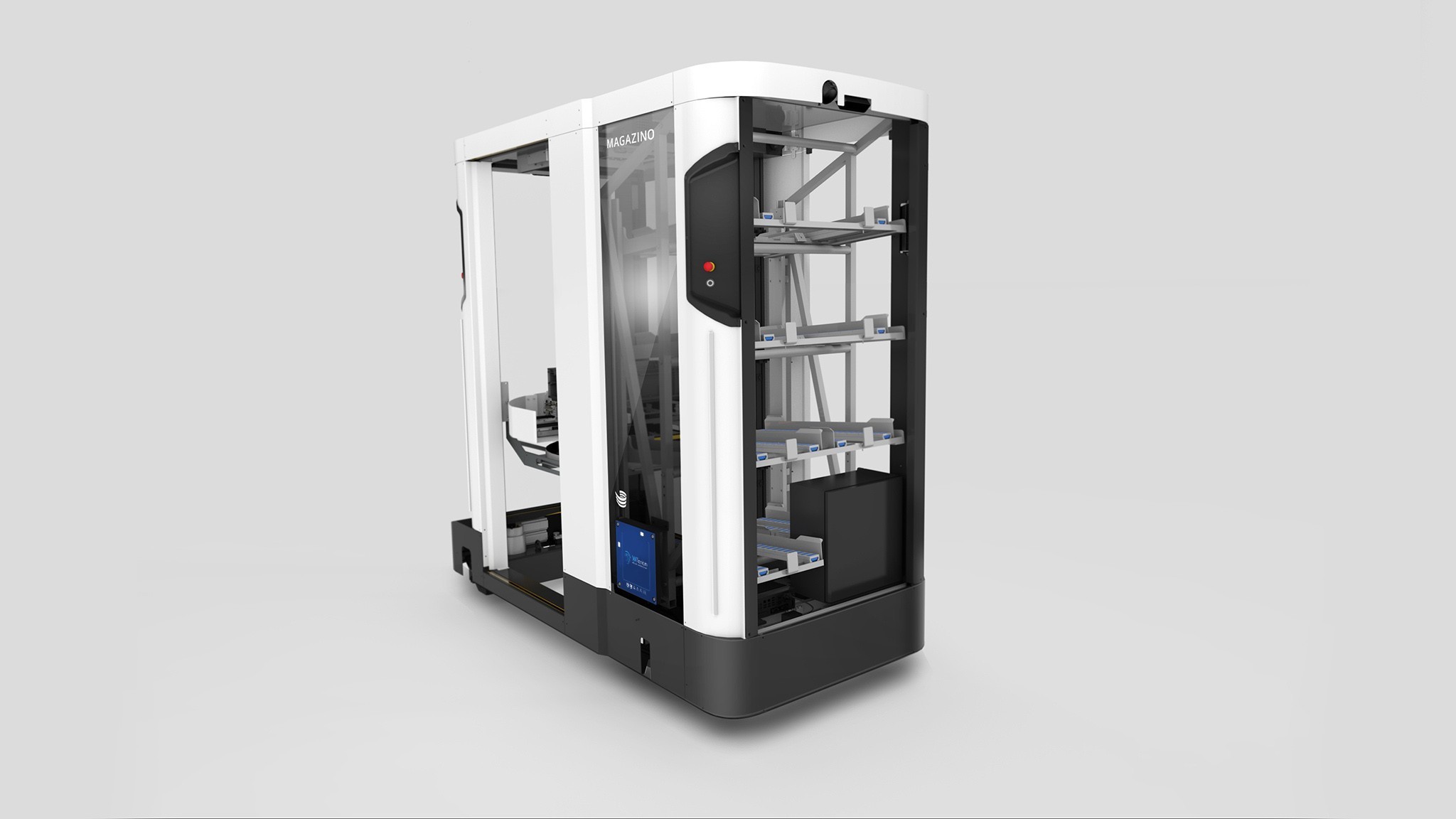 "In the supply process, SOTO stands at defined transfer stations during the loading and unloading of the small load carriers. In-process charging allows us to use these idle times to charge the battery without the robot having to interrupt its workflow," explains Benjamin Sommer, Head of Sales & Marketing at Magazino.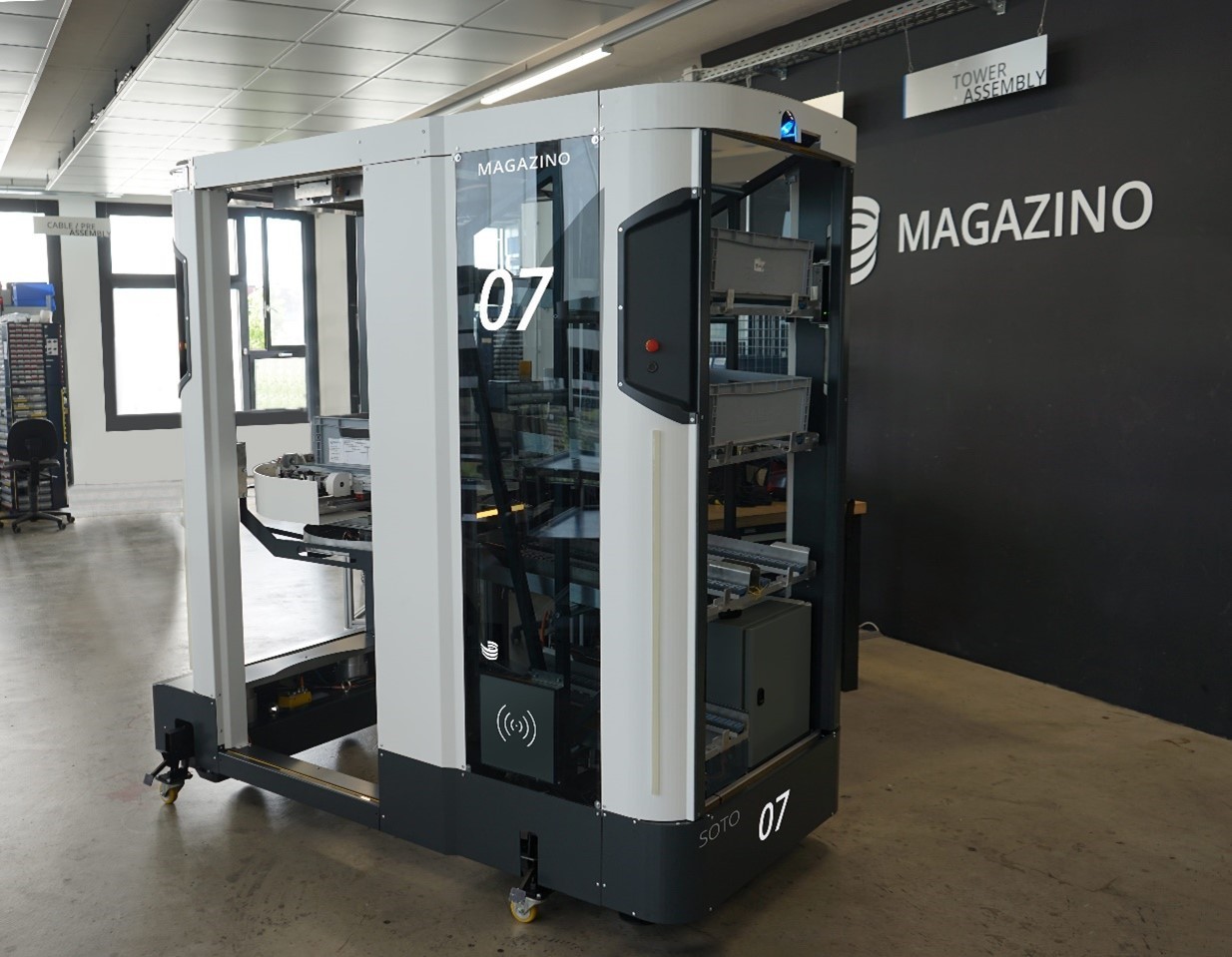 Fully automated charging in less than a second
When a robot approaches a charging point, the energy supply starts fully automatically in less than a second. Even the shortest stops can be used for an efficient energy supply. Depending on the application, this allows the robots to operate for more than 20 hours. Ideally, there is no need for additional space to accommodate a stationary charging infrastructure.
Energy solution from a single source
In addition to the powerful and inductive etaLINK 3000 battery charging system, the robotics company has also implemented Wiferion's etaSTORE lithium-ion batteries. If problems occurred in the past when integrating components from different manufacturers, this often made troubleshooting difficult. The integration effort was correspondingly high. For Benjamin Sommer, the advantages of an all-in-one energy supply are clear: "Wiferion provides us with a perfectly coordinated energy system consisting of charging unit and battery, which once again significantly increases system reliability." In addition, the integrated battery management system has a voltage cutoff, which protects the battery from deep discharge.
Currently, the SOTO 2 project is in the pilot phase. Global fleet deployment is planned for the end of 2022.
Contact us for more information for inductive charging of small charge carriers