More productivity for warehouse and logistics
With our inductive battery charging systems, we enable the flexible and fully automated charging of your vehicle fleet. The result is an increase in productivity of up to 30 %. With this we take your intralogistics to the next level of efficiency.
Whether forklift trucks, Automated Guided Vehicles or pallet trucks – industrial trucks with electric drive are the guarantors for efficient logistics. However, in many cases, the energy supply of the vehicles is a real productivity killer. Whether manual charging with plug connection or automated charging processes with sliding contact – during the charging process the vehicles are missing from the production process. If entire battery troughs are changed, this ties up valuable additional manpower.
Automated charging of industrial trucks
In comparison to the charging process with conventional, wired connectors fully automated, inductive charging of industrial trucks increases the productivity of your logistics several times over.  Through intelligent intermediate charging of batteries on high frequented positions in the warehouse layout ("in process charging"), the vehicles have a constantly high energy level. The charging procedure starts automatically as soon as the vehicle moves towards the charging coil. It does not matter from which direction the charging coil is approached. Due to the high positioning tolerance, the initialization can be easily triggered.

Long charging breaks, during which the industrial trucks stand at the charging coil, as well as empty trips to the loading areas are no longer necessary. Your employees can concentrate on their actual tasks. The batteries are no longer maximally discharged – the required capacities are reduced.
The time-consuming replacement of entire battery troughs and the associated space-consuming infrastructure are also completely eliminated.
Simple integration via plug-and-play
Our inductive quick-charging systems can be easily installed anywhere in your warehouse environment – without the need for extensive intervention in your infrastructure. The charging pads can be installed on walls, machines or the floor in just a few steps and can be flexibly repositioned in case of changing processes and layouts. The energy solutions are maintenance-free and suitable for long-term continuous operation.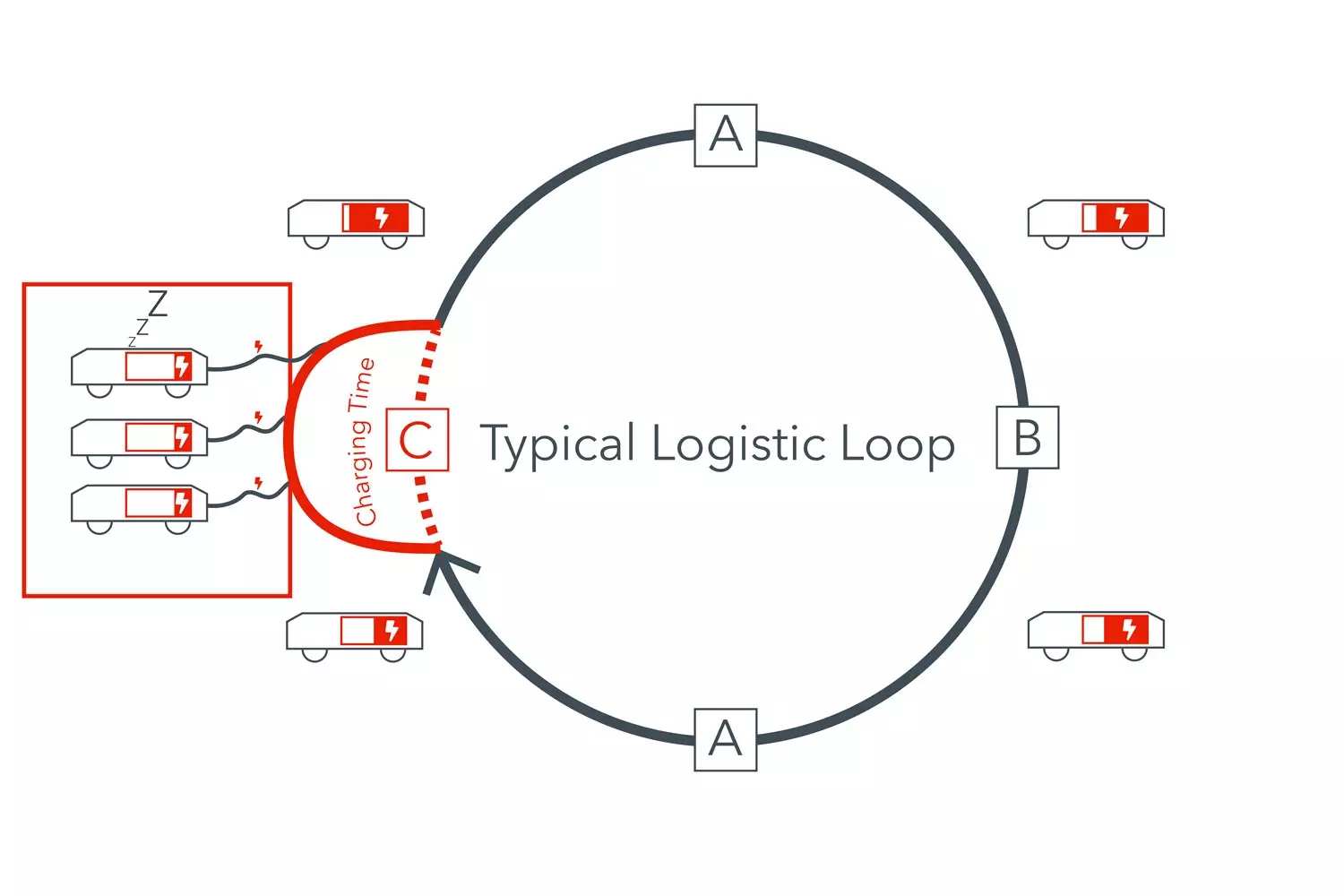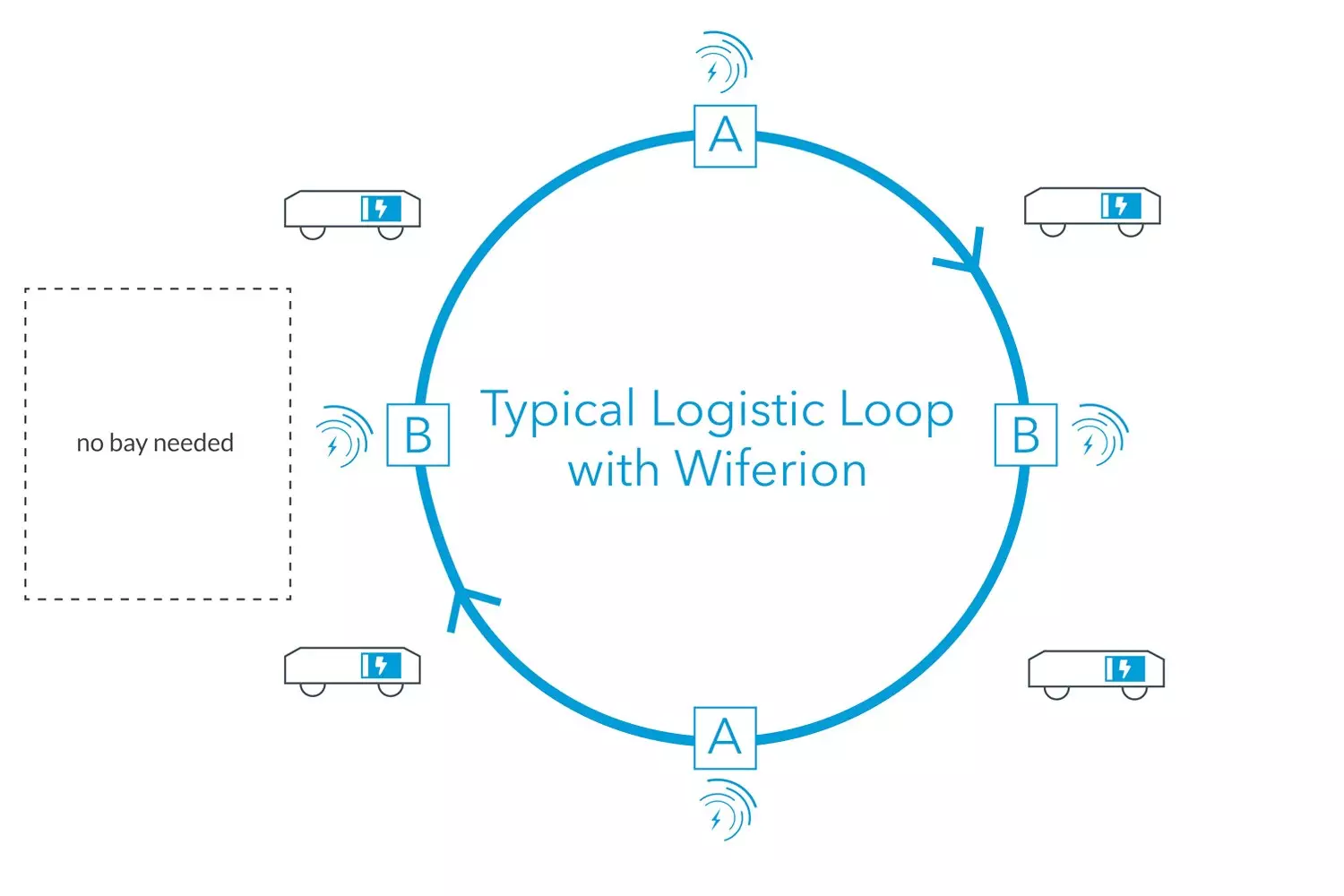 Charge different types of vehicles
The system can charge any manufacturer and vehicle type with the same components. Our charging stations can be used by different types of vehicles, whether Automated Guided Vehicles, industrial trucks or smaller electric vehicles. Systems with 24 V or 48 V are available depending on the requirements.
The benefits of inductive charging at a glance
See it in action or interested in our wireless charging solutions? Get in touch!
Follow us on social media