Process Optimization for Fulfilment and E-Commerce through wireless charging
Our inductive rapid charging systems enable fully automatic intermediate charging of the vehicle battery. Wireless charging thus sustainably increases the performance of automated fulfilment and e-commerce applications.
In e-commerce and fulfillment, only one thing counts: fast and efficient order processing. Automation solutions such as as Automated Guided Vehicles (AGVs) and autonomous mobile robots (AMRs) are on the rise to meet customer demands for Same Day Delivery. However, a maximum degree of automation with virtually uninterrupted operation of the systems can only be achieved if the energy supply to the vehicles is also automated and efficient.
Inductive charging increases productivity by 30 %
With our inductive battery charging systems, we enable the "in-process-charging" of your vehicle fleets. The energy solutions can be easily and flexibly installed via plug-and-play onto high frequented points in the warehouse layout – all that without interfering with the infrastructure. If processes or procedures change, the systems can be applied in other positions with only a few simple steps.
When the AGV and AMR drive to the charging station, the charging process starts fully automatically in less than a second. With an efficiency of 93 %, even the shortest stops can be used for an efficient energy supply. The result: In contrast to charging systems with plug or sliding connections, the energy level of the vehicles remains constant due to the many small intermediate charges. Longer loading phases in which AGVs and AMR are not productive and the failure has to be compensated by additional systems are no longer necessary. Fulfillment and e-commerce providers can use "in-process charging" to reduce their vehicle fleets by 30% while maintaining the same productivity.
Reduce battery capacity and save costs
Since the energy level of the vehicles remains constantly high due to the short stops, only a small capacity range of the batteries is required. The required capacity of the battery used is reduced by up to 30 % and thus also the costs for the acquisition of AGVs and AMR.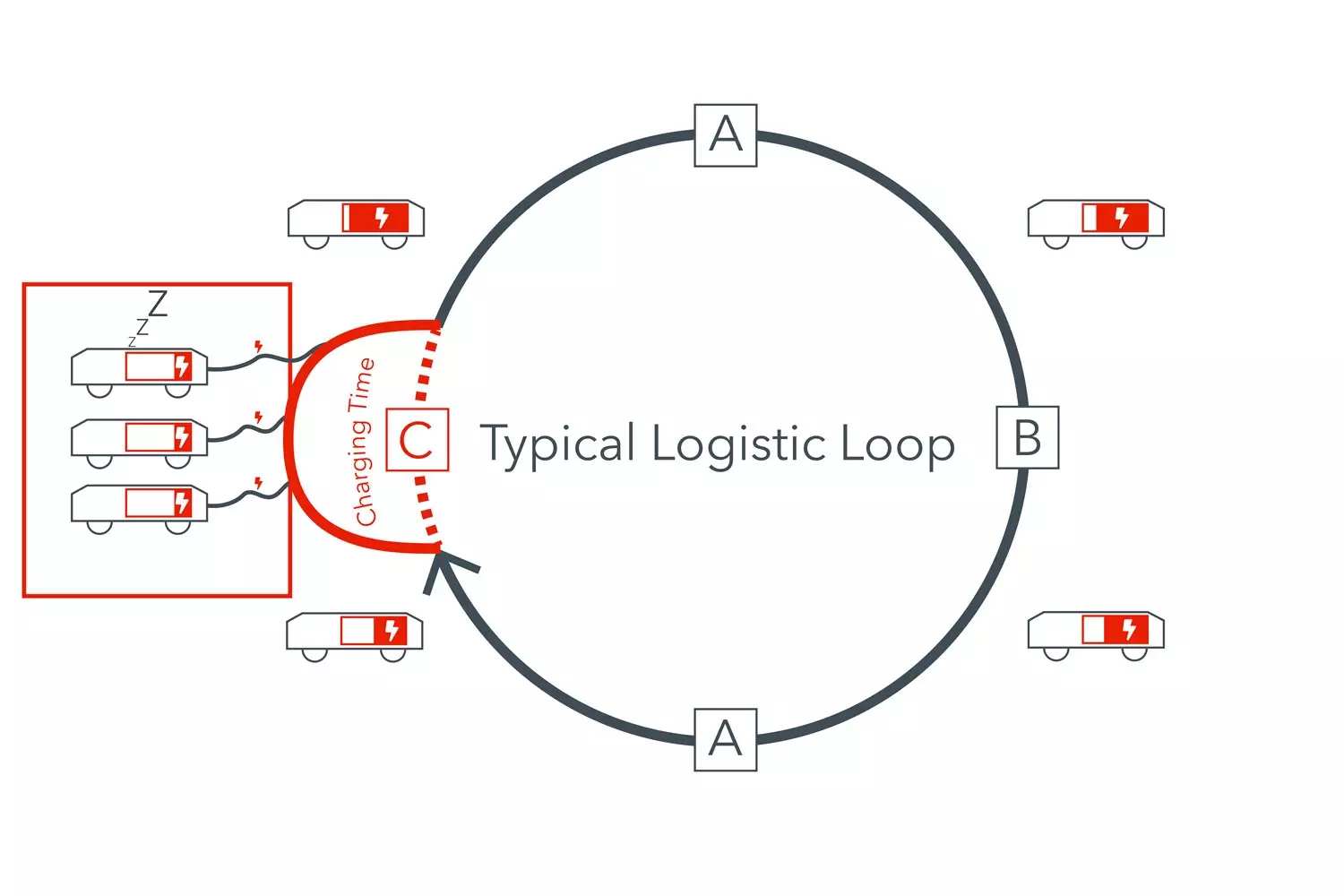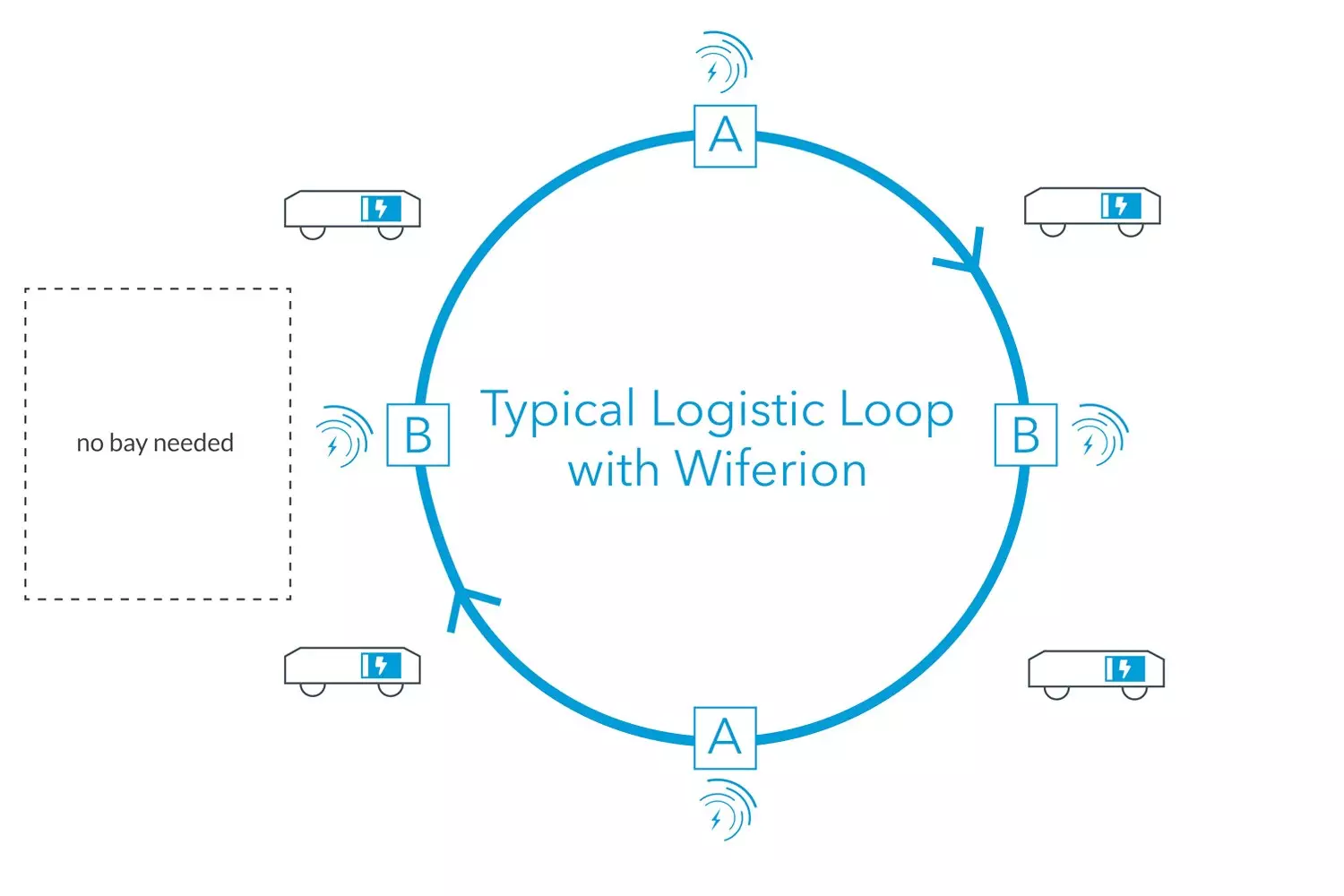 More room for your fulfilment
With conventional charging solutions, AGVs and AMR must be supplied with energy in separate charging zones. With "in-process charging" these are completely eliminated.
Maintenance-free charging of AGV and AMR
Our inductive charging systems transfer energy 100% contactless and do not require plug or sliding connections. That way, we guarantee a maintenance-free operation -even in 24/7 continuous use.
The benefits of inductive battery charging at a glance
See it in action or interested in our wireless charging solutions? Get in touch!
Follow us on social media