Wireless charging & Batteries – Wiferion
01. Wallbox / 02. Charging Pad / 03. Receiver Coil / 04. Mobile Charging Unit / 05. Energy Storage
Wirelss battery charging for industrial trucks, autonomous guided vehicles (AGV) and mobile, collaborative robots (CoBot)
INNOVATIVE ELECTRONICS
With our strong background in power electronics, we have contributed to the development of numerous power converter systems in the field of emobility, energy storage and renewable energy systems.
SOPHISTICATED COIL DESIGN
We don't consider the wireless power coils as an independent device, but always together with the power electronics. With our deep knowledge in simulation and dimensioning of the power coils and the electronics, we can find the most powerful and compact system design for each application.
MODERN BATTERY SYSTEMS
We have great expertise in modern battery technologies and help our customers to find the best storage technology for their application. With our large network of battery suppliers, we are able to ship complete energy solutions consisting of a modern lithium battery or supercapacitor and the wireless charging system.
Benefits of inductive charging
Our innovative etaLINK technology brings wireless charging to the next level with efficiencies far above 90 %. Based on the principle of magnetic induction, we made innovations in several key areas of the system. Modern algorithms and an integrated communication link to the battery management system (BMU) guarantees a gentle fast-charging process for the battery. No more expensive connectors and cables to replace. Safe, highly reliable, programmable charging for any battery type with CANBus.
Our wireless technology offers numerous advantages for charging mobile vehicles and robots:
Wireless Charging News
Die LINDIG Fördertechnik GmbH und Wiferion haben einen Kooperationsvertrag geschlossen, um Wiferions etaLINK Technologie zum kontaktlosen Laden für Flurförderzeuge verfügbar zu machen. Damit ist LINDIG Vorreiter für die neue Ladetechnologie in Kombination mit einer abgestimmten Lithium-Batterie als Komplettlösung in Deutschland.
PRODUCTS
The patented etaLINK 3000 and etaLINK 12000 system was developed for inductive charging of industrial vehicles within the area of mobile robotics. With our design, the chargers take into account the intelligence and autonomy of the new generation of robotics systems. They can be easily and independently installed and provide the vehicle with all relevant data. The absence of mechanical charging contacts makes it easy to integrate charging the battery into existing processes and thus an intermediate charge of the batteries is possible. This saves time and eliminates the potential dangers posed by open contacts. The etaLINK charging systems are maintenance-free and enable uninterrupted operation over many years.
No wear parts
Waterproof IP65
Fully automated charging
Low weight on vehicle
CANBus communication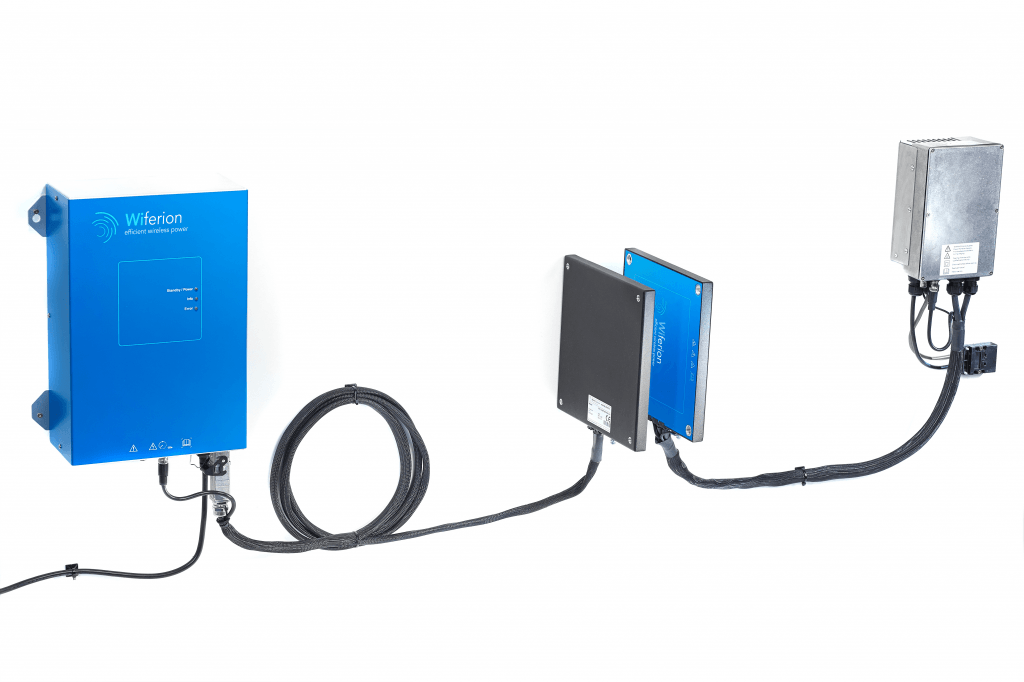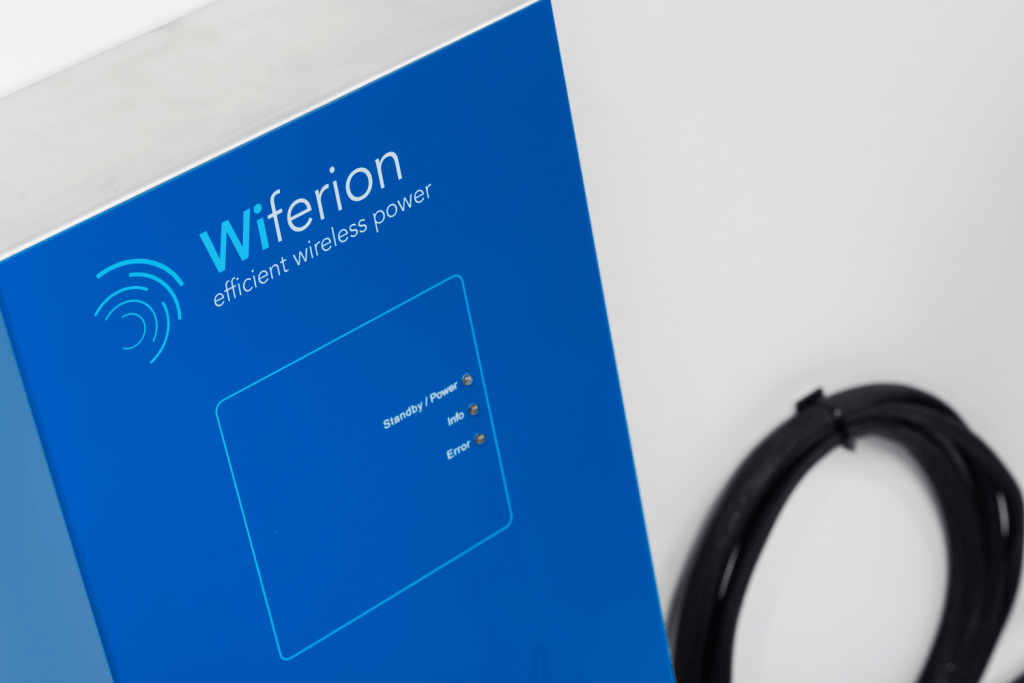 WIFERION etaLINK 3000
Single phase 230 V input
1 sec. initialization time for full power
CAN Bus connectivity
Operating up to 65°C environment
Output voltage 15V to 60 V
Output power 3kW with 60 A max. current
Coil dimension 250mm x 250mm x 20mm
Coil distance 15-40mm
Coil displacement +- 25mm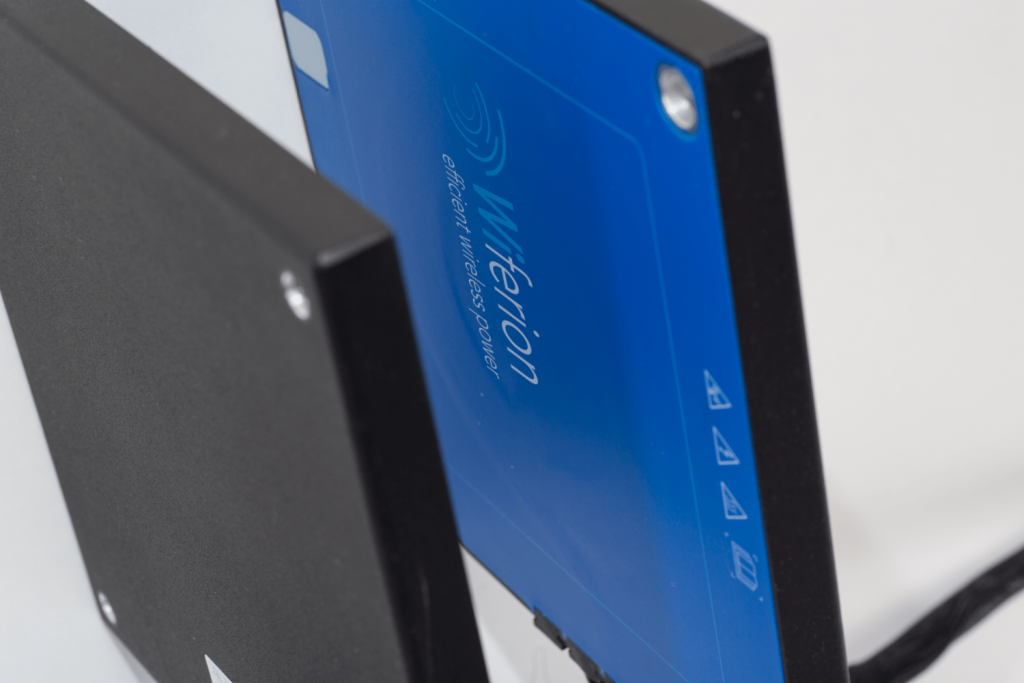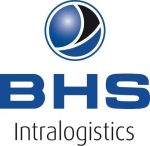 BHS Intralogistics chooses Wiferion as an Energy Solutions Provider
"Thanks to inductive charging system developed by Wiferion, our innovative vehicles can quickly and effectively be charged at higher rates of current. Autonomous charging minimizes loading pauses and thus increases fleet efficiency and capacity utilization. Also, no mechanical contacts mean less failure and increased availability."[…]