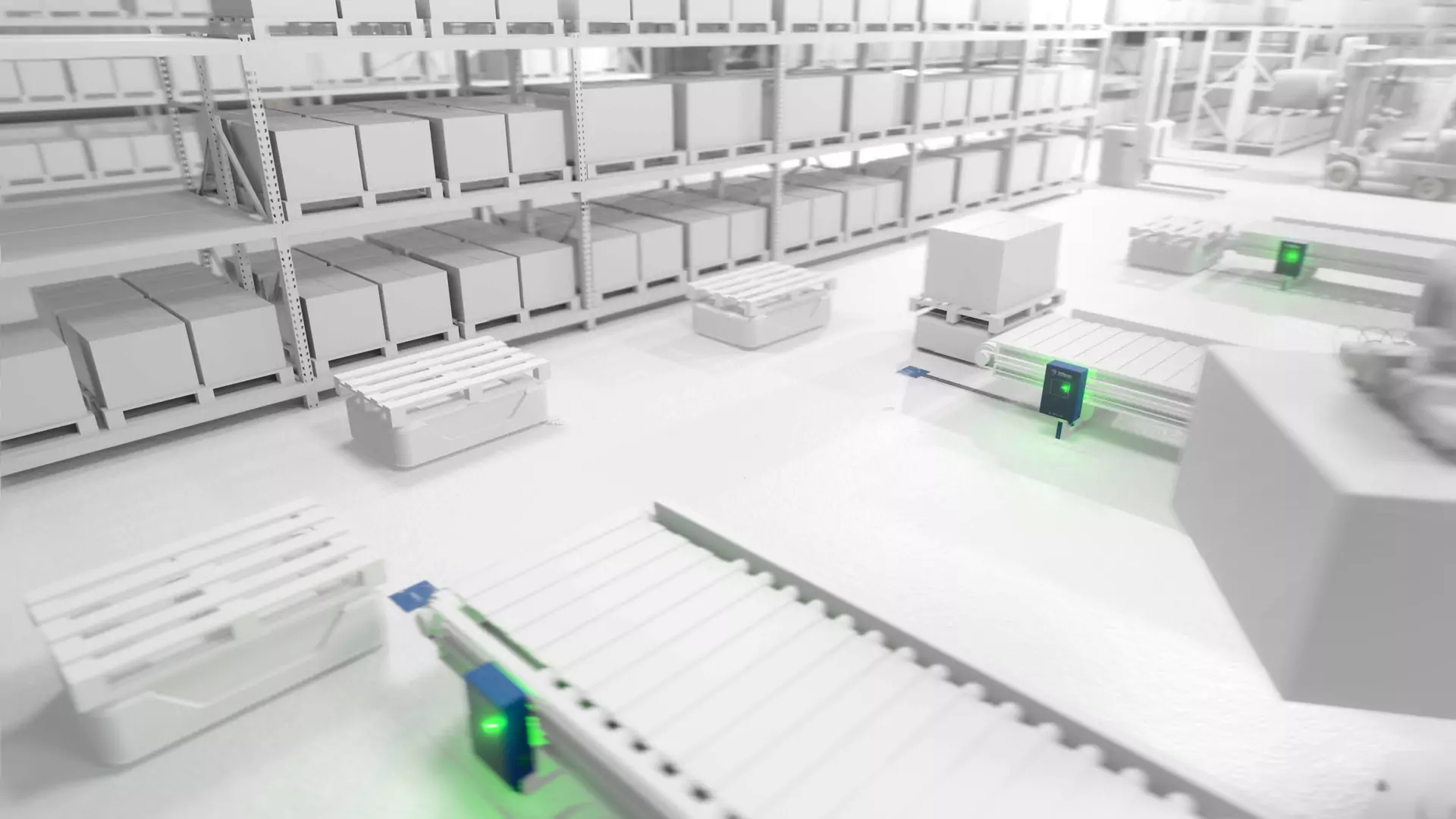 AGV charging station etaLINK: Fully automatic and charging of automated guided vehicles without contact
The etaLINK inductive fast charging system enables automated charging of automated guided vehicles (AGV) and mobile robots without contact. Thanks to the plug-and-play approach, the AGV charging station can be flexibly integrated into the vehicles and processes. Thus, intermediate charging of AGV by means of "in-process charging" becomes possible without AGVs having to interrupt their transport tasks for charging breaks.
etaLINK is suitable for all common battery types. It is a maintenance-free system that does not require any mechanical components. The products are available in the power classes 3 kW and 12 kW
Easy integration of the AGV charging station into vehicles and production environments
Unlike conventional charging systems, the etaLINK system does not require any contact such as plug-in or loop connections. The patented technology of the AGV charging station consists of a wallbox and a charging pad. This can be installed in a few simple steps at suitable locations in the logistics and production environment.
The powerful and compact receiver electronics with receiver coil, mobile charging unit and battery are installed in the driverless transport vehicle. The battery chargers are available with passive and active cooling. This allows the vehicles to be dimensioned smaller or additional components to be integrated.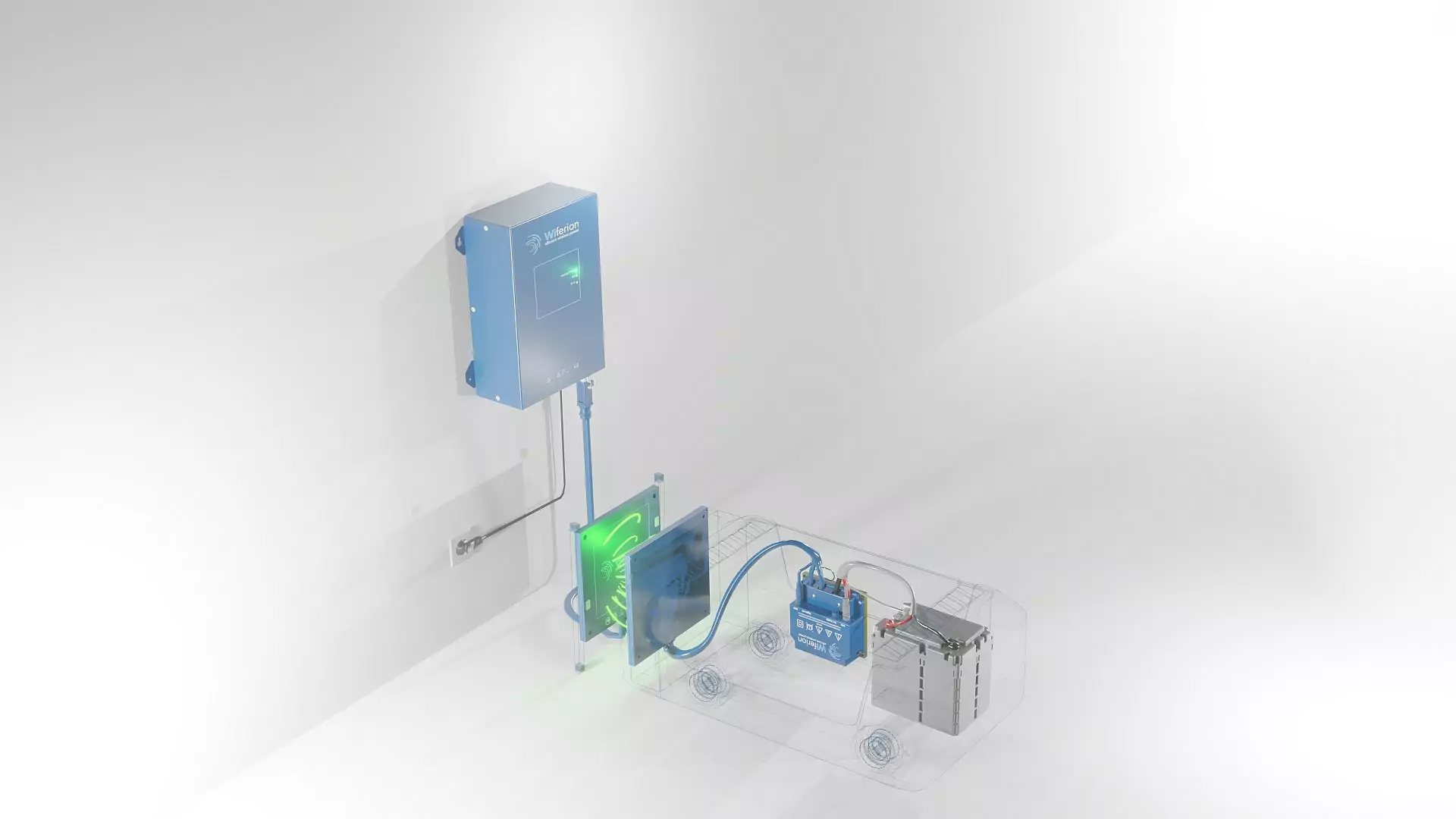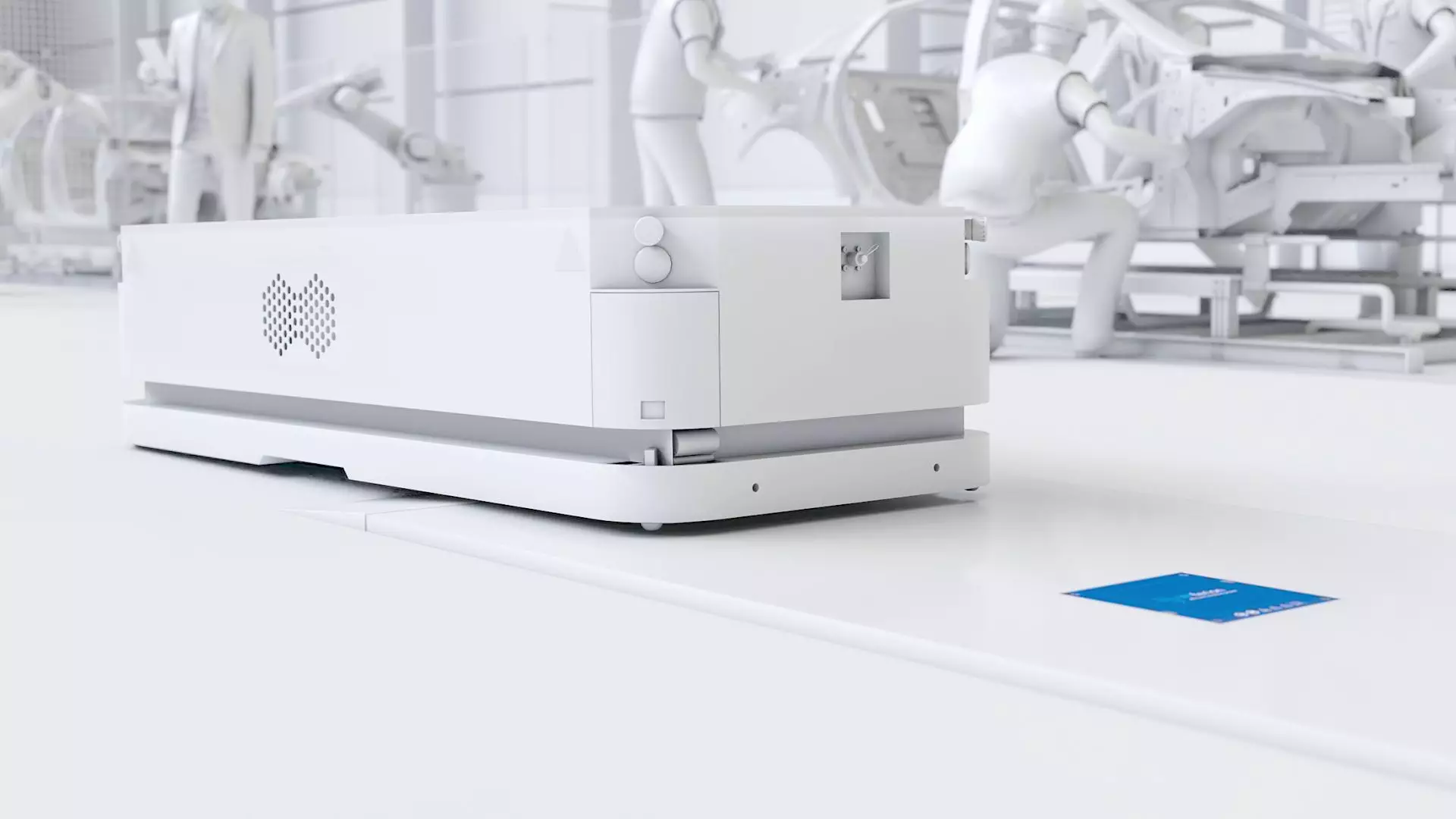 Efficient continuous operation of the AGVs possible through intermediate charging (opportunity charging & in-process charging)
As soon as an AGV or mobile robot moves to a charging station, the energy supply starts automatically in less than a second. This means that even short stops during the workflow can be used for intermediate battery charging with a high amount of charge. The charging station can also be approached omnidirectionally.
If the AGVs are charged by means of this "in-process" charging, the energy level of the systems hardly drops. The driverless transport vehicles can perform their tasks in 24/7 continuous operation without having to take breaks to charge the batteries.
The charging station is able to supply all common lithium ion batteries in the industry, as well as lead acid, from 24 to 48 volts with power.
See it in action or interested in our wireless charging solutions? Get in touch!
AGV charging station for safe processes
The etaLINK battery charging system enables communication with the vehicle components via integrated CAN interface. All relevant data of the electrical consumers are used for an optimal charging process of the batteries. This prevents excessive heat generation, which would result in the battery having to be switched off.
Since the AGV charging station is an encapsulated system without open contacts, occupational safety is also increased. Employees and vehicles never come into direct contact with potentially live components. In addition, there is no exposure of the working environment to copper particles due to abrasion from sliding contacts.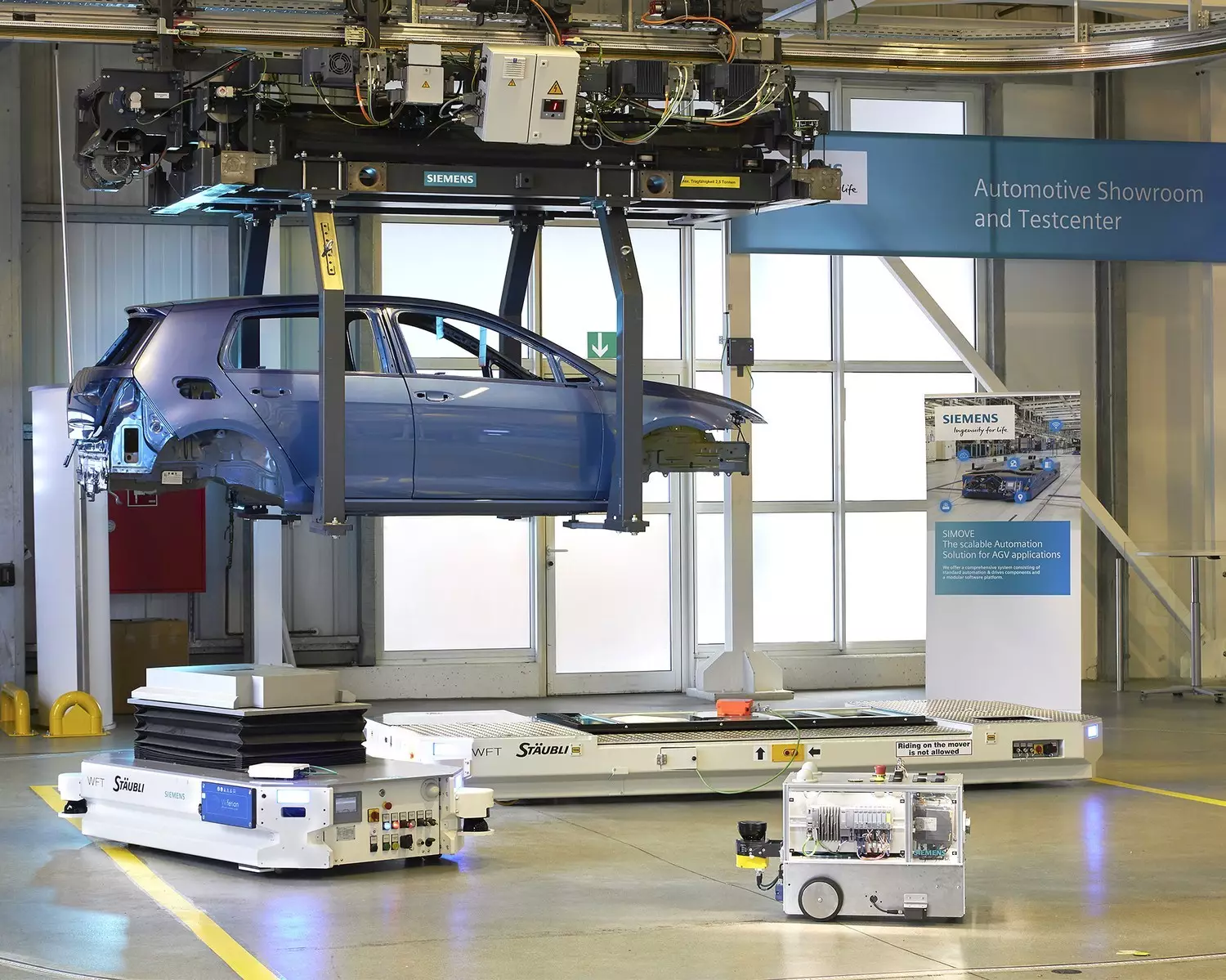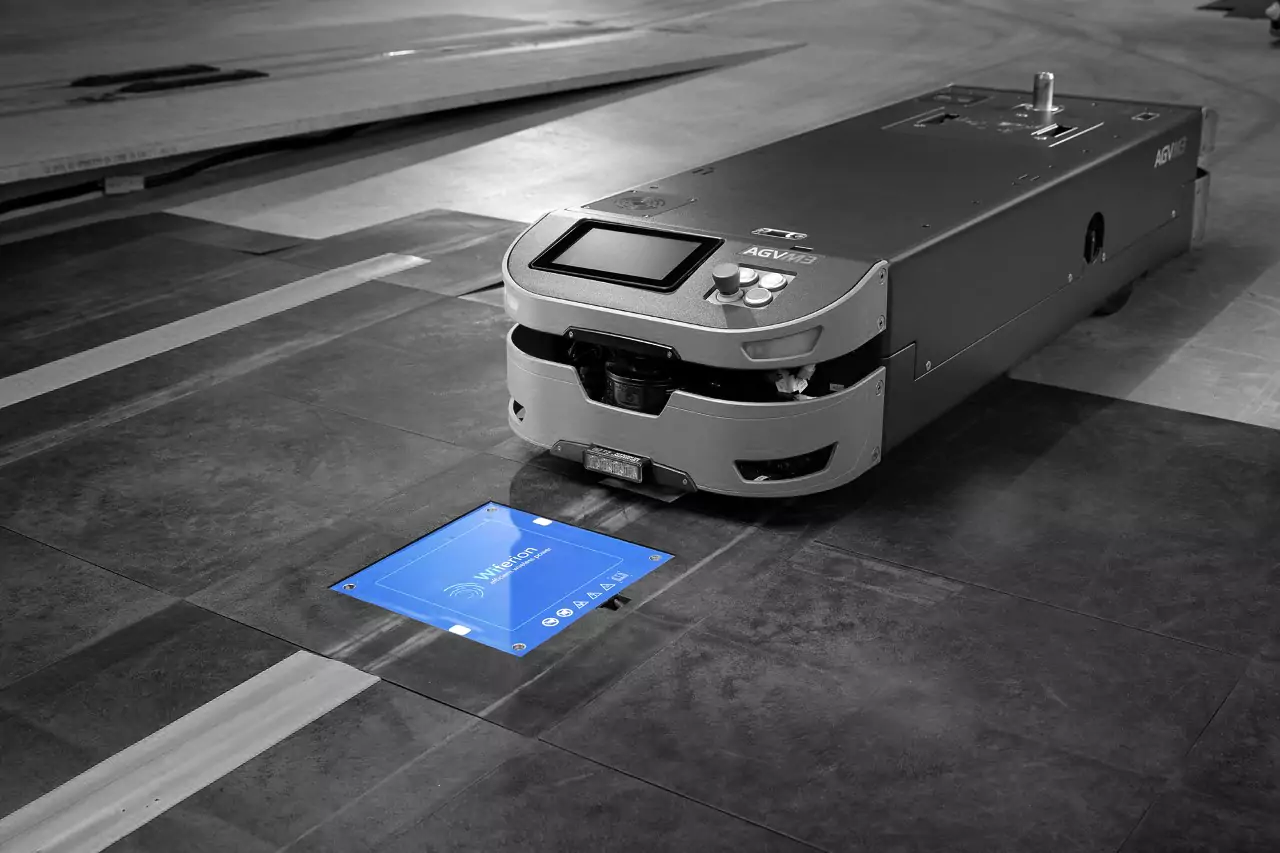 Reduction of battery capacity for AGVs
Through "In-Process Charging" / Opportunity Charging, the energy level of the vehicles is always sufficiently high so that extra charging stops are not necessary. This is accompanied by the fact that only a small capacity range of the batteries is required compared to conventional charging methods. Battery capacity is reduced by up to 30%. This means that the energy storage units installed in the AGVs can be dimensioned much smaller.
The benefits of inductive charging at a glance
Follow us on social media
Contact us and learn more about AGV charging stations