With the AGV M4, SAFELOG presents the successor to the successful AGV M3 model. Thanks to consistent further development based on market requirements, the AGV is more powerful and more flexible than the predecessor model. The new motor unit enables improved performance data both at top speed and at slow travel speeds. In addition, the new AGV flagship is the first AGV worldwide to be equipped with Wiferion's inductive charging solution as standard. In this way, SAFELOG enables wear-free, fully automated charging of the vehicles during the running process, which increases process reliability and also enables applications in sensitive environments such as semiconductor manufacturing.
SAFELOG increases productivity and process reliability of the new AGV generation
Process-safe, low-maintenance and productivity-enhancing – together with Wiferion, SAFELOG is presenting its new AGV M4 to the global public at an online event at LogiMAT.digital. For the first time, the automated guided vehicle (AGV) is equipped with Wiferion's inductive charging solution as standard. On 1st July at 2 p.m. (CEST), interested parties can find out about the advantages of the new vehicle for the automation of production and logistics processes during a webinar with Mathias Behounek, Managing Director SAFELOG, and Florian Reiners, Managing Director Wiferion. Registrations are free of charge.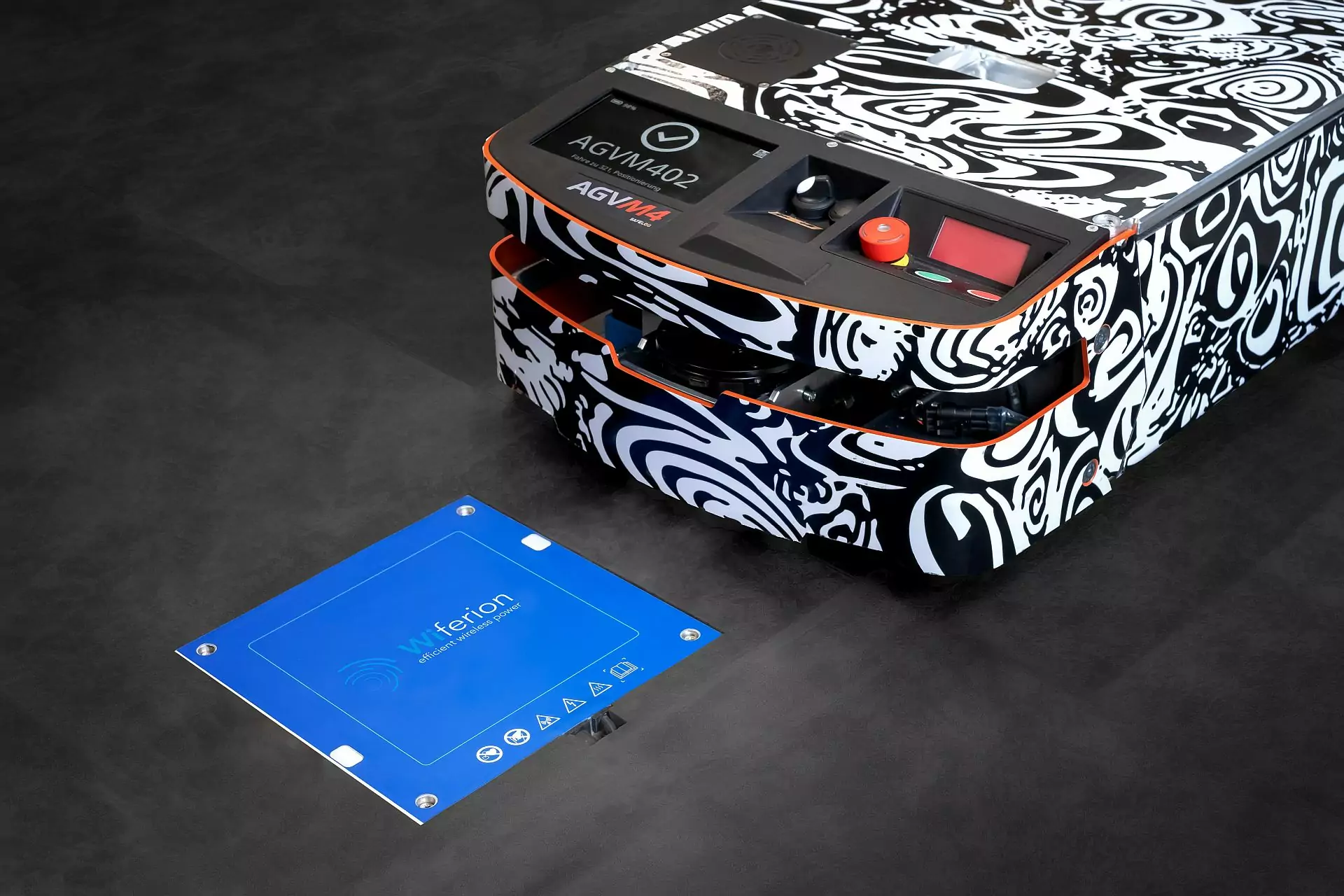 Participate on July, 1st at 2p.m. (CEST) and register now for free at logimat.digital
Participants will have the opportunity during the webinar and after the event to ask questions or receive advice on the benefits of the AGV M4 and inductive charging technology. The Event will be in German language with English subtitles. More information and the registration form for free participation can be found at: https://logimat.digital/
Contact us for more information about the Wiferion and Safelog Event at logimat.digital