Collaboration agreement signed
LINDIG Fördertechnik GmbH and Wiferion have entered into a collaboration agreement that will enable industrial trucks to utilise Wiferion's etaLINK wireless charging technology. This makes LINDIG a pioneer in Germany for the new charging technology in combination with a matched lithium battery as a complete solution.
Huge cost saving with smaller batteries
LINDIG Fördertechnik GmbH, authorised dealer of Linde Material Handling, is further expanding its expertise in the implementation of efficient intralogistics. With immediate effect, the etaLINK 3000 wireless battery charging systems from Wiferion, which is be promoted under the brand name L.inductive, extends the range of services of the intralogistics expert. Moving forward, the intralogistics specialist will therefore be able install the inductive fast charging solution in manned electric forklift trucks and tugger trains throughout Germany in the network of Linde dealers. The patented charging technology developed by the Freiburg-based start-up company enables what is known as in-process charging, which is where lithium-ion batteries are charged during an ongoing logistics process. "Automation and efficiency improvements are top priorities for our customers. Wireless charging offers huge advantages over conventional charging technologies," says Sven Lindig, managing director of LINDIG Fördertechnik GmbH. In-process charging means that smaller amounts of energy are provided regularly, which is why only a small portion of the batteries' capacity is needed to operate the industrial trucks. This enables an up to 30% reduction in battery capacity, offering huge cost savings.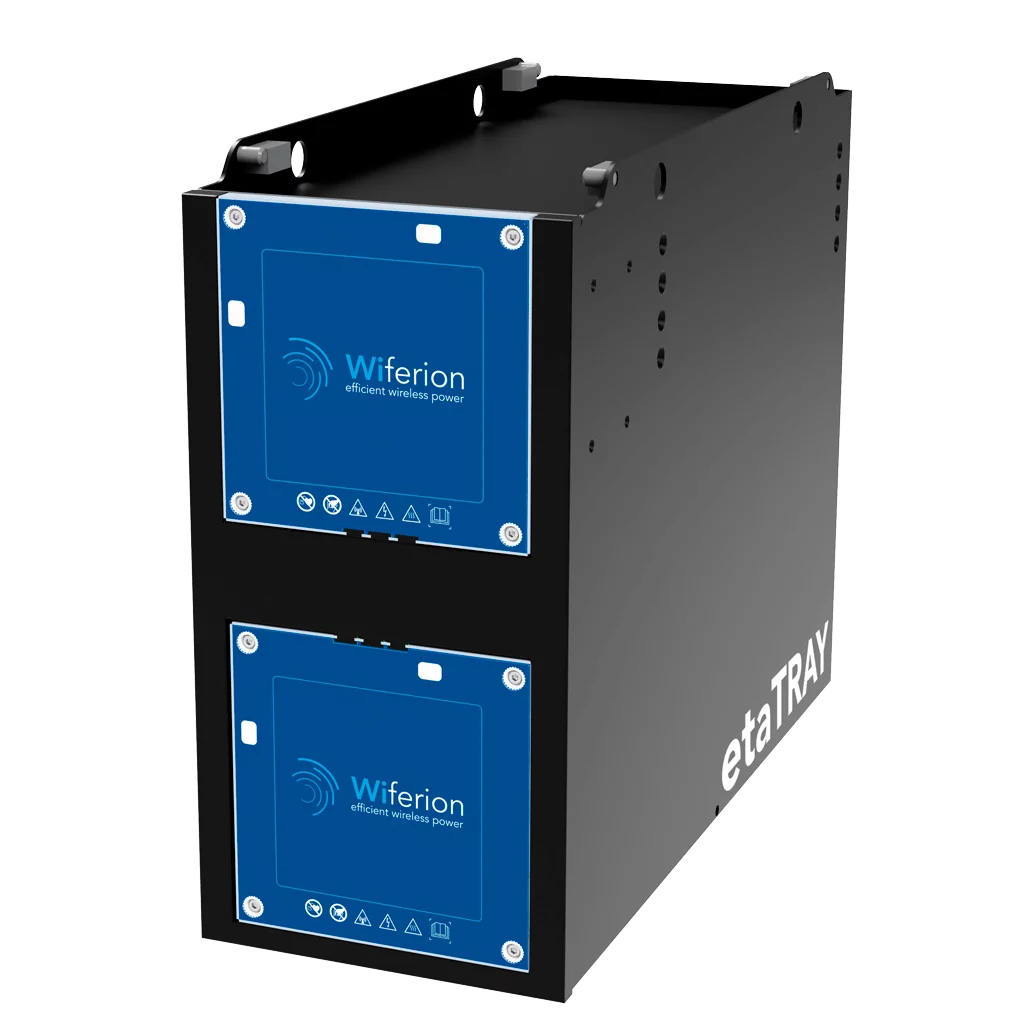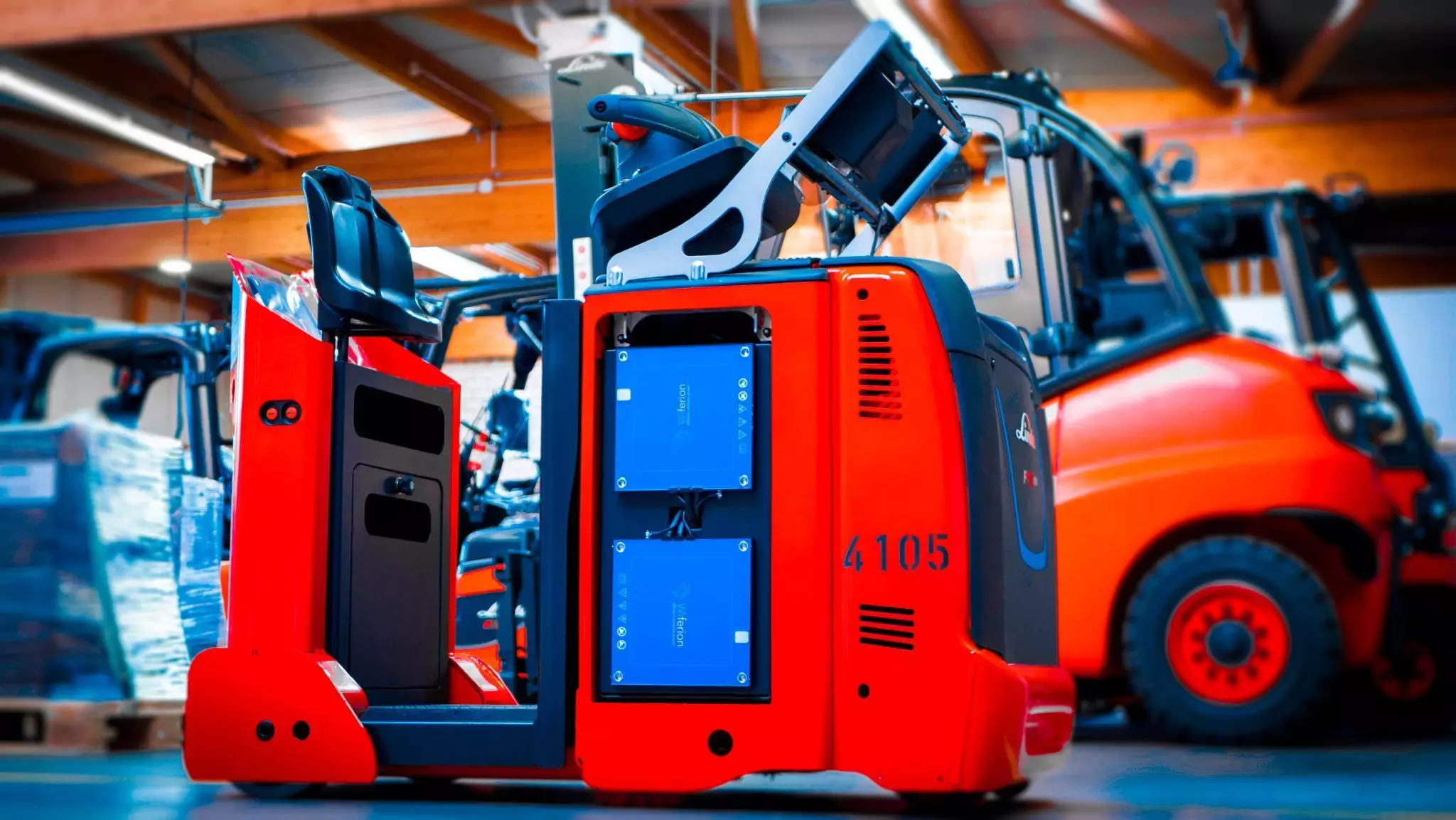 30 % increase in vehicle availability by Lindig
. It also means that battery rooms, the process of replacing batteries along with the required trips, and additional batteries are a thing of the past. This all results in an up to 30% increase in vehicle availability. In addition to integrating this solution into new vehicles, LINDIG can also provide retrofits for existing fleets. To support this process, Wiferion has developed etaTRAY, a battery tray consisting of an inductive charging system and a corresponding lithium-ion battery. "An important aspect we look at is that the systems meet high standards in terms of occupational safety and IP protection classes. That's why Wiferion's high-performance charging systems are the ideal solution for us," says Sven Lindig.
For Wiferion, signing the framework agreement marks another big step towards achieving its ambitious targets. "In LINDIG, we have a strong partner at our side who can now help us to drive forward the Germany-wide distribution of our systems," explains Wiferion managing director Johannes Mayer. End customers benefit from the first-class service and support provided by LINDIG's logistics experts. Mayer is confident that "wireless charging will be in widespread use for electric industrial trucks in just a few years' time. As a technology leader, we aim to set the standard and we will continue to develop systems and services that offer enhanced performance." Wiferion will showcase a 12 kW version of etaLINK for the first time at the LogiMAT trade fair.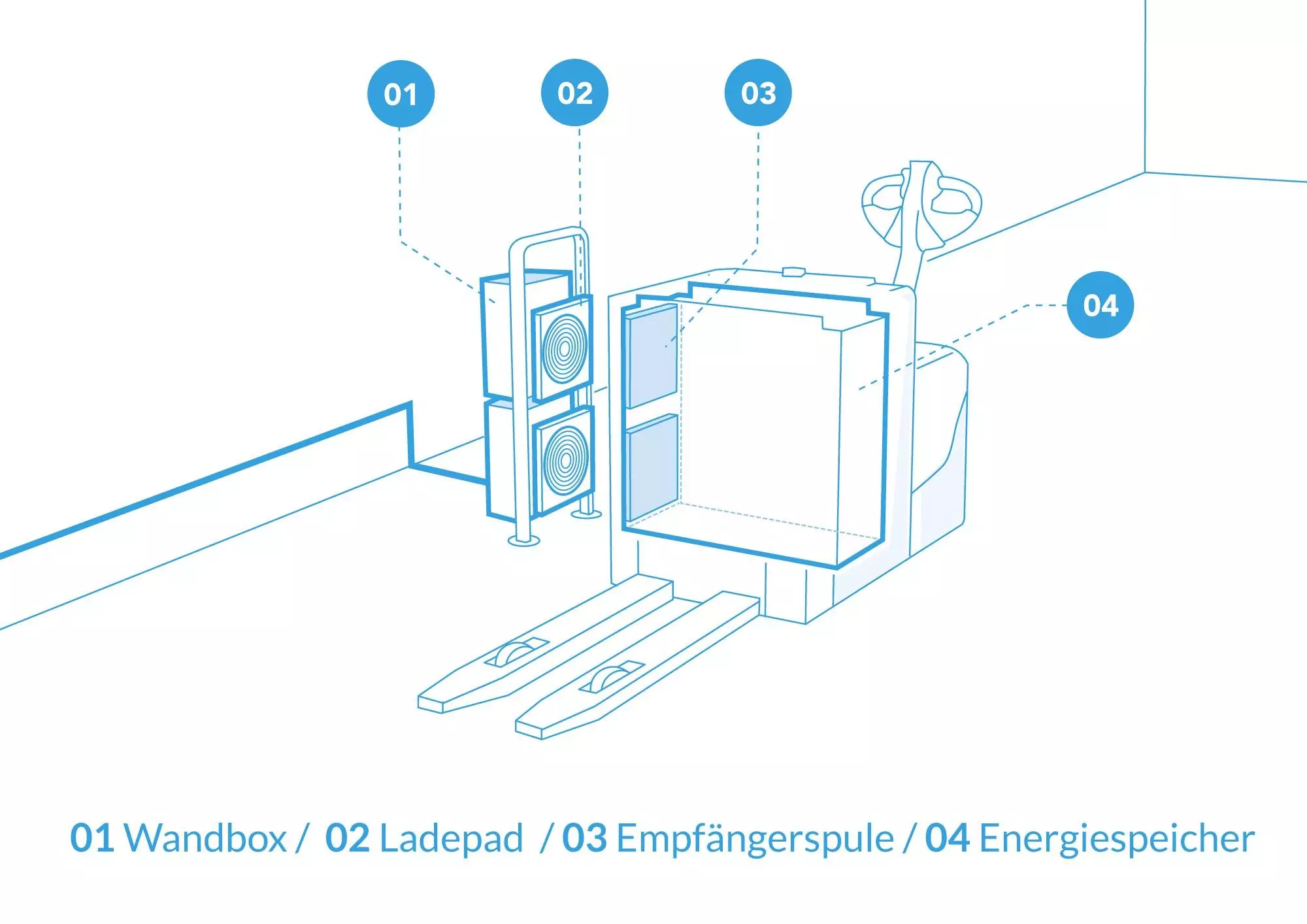 etaLINK 3000 is the world's first market-ready wireless charging system for electric industrial vehicles. With 3 kW of power, it achieves an efficiency level of 93%. The energy solution comprises a stationary transmission unit with a wall box and charging pad and can be easily integrated into any building layout without any major infrastructural adjustments. etaLINK is compatible with all currently available battery technologies.
About Wireless Charging at Wiferion
Wiferion is the leading solution provider for the mobile, wireless charging of electric industrial vehicles. The start-up company was founded in 2016 by four former employees of the Fraunhofer-Institut für Solare Energiesysteme and is one of the technology drivers in the field of wireless charging. Wiferion has set itself the goal of advancing the electrification of the global economy and laying the foundations for a resource-saving and sustainable energy supply.
From inductive charging technology to lithium-ion batteries and energy management solutions, Wiferion offers its customers the entire spectrum for an efficient energy supply for industrial trucks and driverless transport systems. This also includes retrofit projects to optimize existing fleets. The flexible and scalable integration of Wiferion products means that users can sustainably increase their utilization and fleet efficiency.
The system provider of charging and storage technology has well-known reference customers from the logistics, industry and automotive sectors. These include leading suppliers of automation solutions such as the robotics companies KUKA and Magazino.
Über LINDIG
Founded in 1899 as a blacksmith's shop, LINDIG Fördertechnik GmbH is one of the oldest companies in the region. LINDIG is your competent authorised dealer for Linde forklift trucks and warehouse technology, as well as a rental partner for working platforms in the SystemLift network. The holistic view of the customer's needs enables the more than 350 employees to develop tailor-made solutions for specific customer requirements. At six locations our employees work freely according to the motto "LINDIG can also solve your problem.
additional Information to the inductive charging solution of Lindig: https://www.lindig.com/l.inductive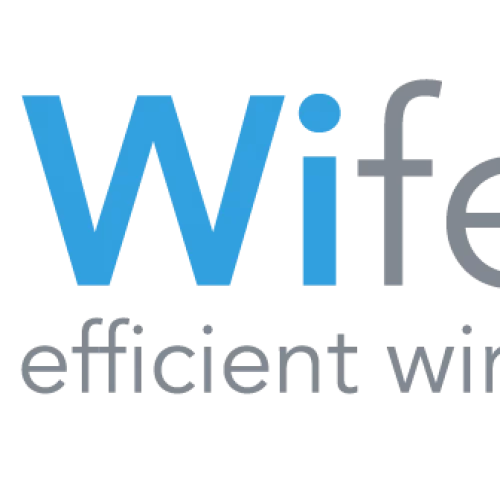 Julian Seume · Wiferion GmbH
Munzinger Str. 1
79111 Freiburg im Breisgau
Telephone: +49 (0)761 15 426 730
Mobil: +49 (0)152 52 474 371
E-Mail: julian.seume@wiferion.com
Internet: www.wiferion.com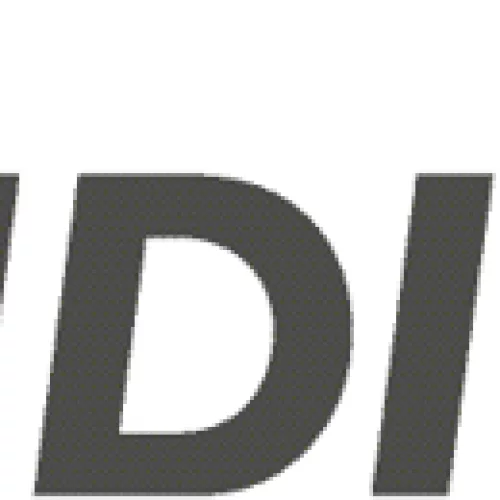 Sandra Edelmann
LINDIG Fördertechnik GmbH
Albert-Lindig-Straße 1
99819 Krauthausen
Telephone +49 (0) 3691 6929-271
E-Mail: sandra.edelmann@lindig.com
Internet: www.lindig.com