Energy management software for your fleets with AGV
Software for data monitoring of mobile robots
Software for data monitoring of mobile robots
No energy, no productivity – this simply sums up the importance of a reliable energy supply for automated guided vehicles (AGVs). An energy system that is perfectly matched to the vehicle and the application enables efficient operation of the robots. To ensure that the systems can be used without malfunctions or interruptions in the long term, the charging infrastructure must be optimally planned, the battery capacity must be dimensioned and there must be an early response to system changes in field operation. Continuous data acquisition and its targeted processing are essential for this. With etaHUB, we as an energy solution provider offer for the first time a monitoring solution that makes all relevant live information usable without the customer having to become a system expert.
All advantages of an EMS for your fleet at a glance
Shortened development times for battery and charging system integration into your vehicle

Automated data analysis for trouble-free vehicle operation

Live information about vehicle condition

Easy handling via the dashboard view
Digital services such as predictive maintenance applications

Developing optimal battery charging strategies without being an energy expert

Long battery life through individual battery maintenance concepts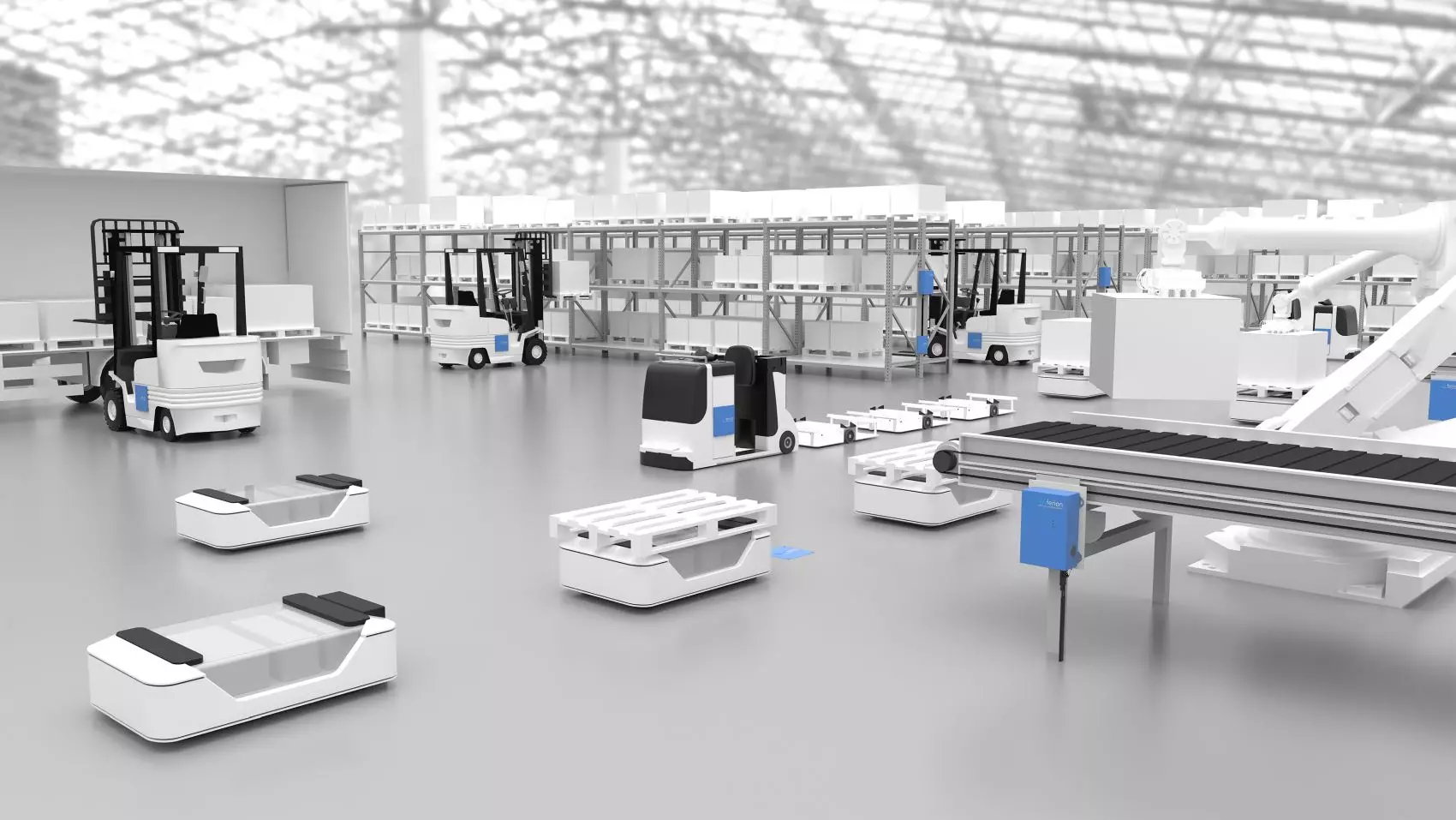 From Predictive Maintenance to Process Optimization
Avoid mistakes with the right energy management software
In stationary robotics, the live evaluation of process data is firmly established in order to avoid system failures. In the rapidly growing field of mobile robots, however, the collection of live data is a challenge.
The reason: Mobile robots are crammed with data-producing components. From drive systems to sophisticated sensor technology and control software for navigation to computer-controlled energy management of the lithium batteries, the installed electronics generate vast amounts of data.
Since many AGV developers lack experience and know-how, they often concentrate on their core competencies and disregard the evaluation of accumulating energy data. The result is often errors in the selection of components, as in lithium technology, or their dimensioning and an inefficient charging infrastructure at the end customer.
etaHUB forms the system of charger and battery system
However, if the expertise of an expert in contactless energy supply for mobile robots and AGVs is called upon, it can be integrated quickly and safely. We have developed cloud-based energy management software that can be used to monitor AGVs and other electrified vehicles live in operation.
etaHUB maps the charger and battery system. It uses the diverse data to aggregate helpful information for different user groups. It is displayed via our dashboards or can be integrated directly into your system via APIs. For example, operating times as well as vehicle states can be retrieved in real time.
The information from the vehicle available on the CAN bus serves as the data basis. This information is transferred to the cloud, where it is processed into status information, recommendations for action, or error messages.
Cloud-based data collection
All energy-relevant data at a glance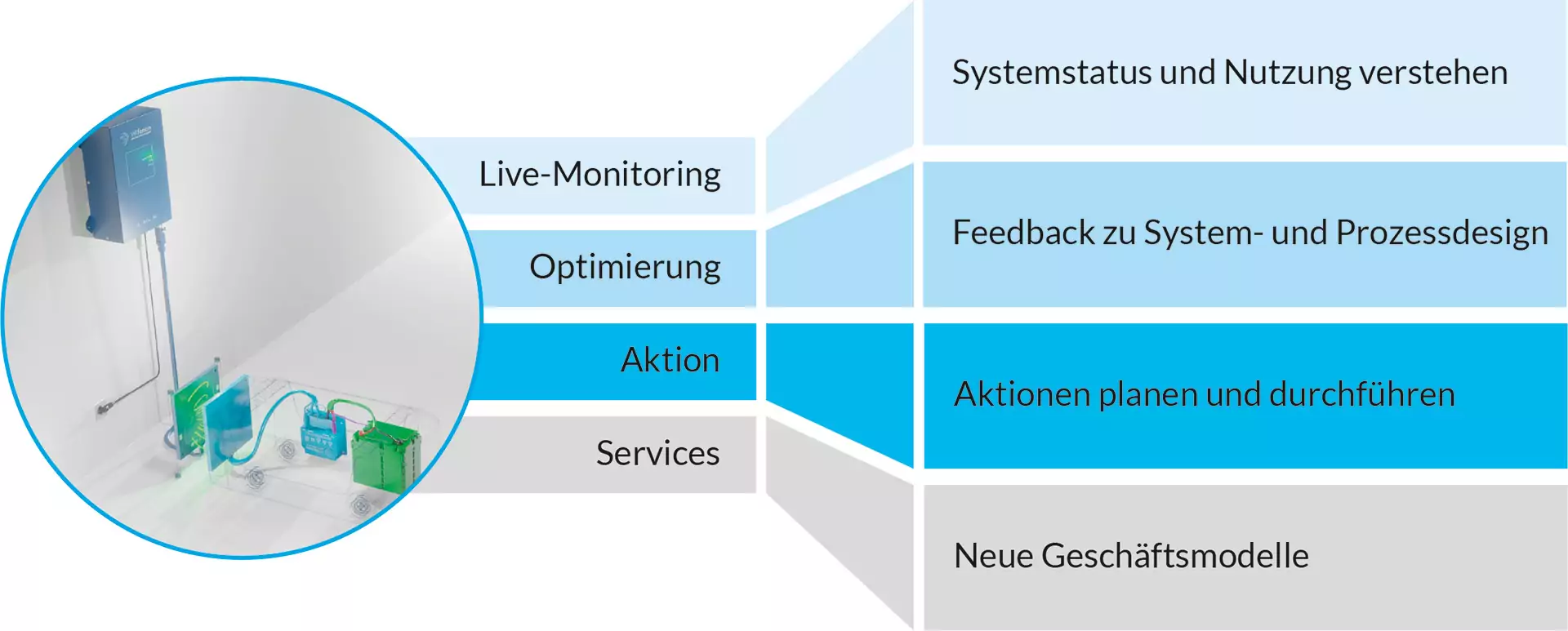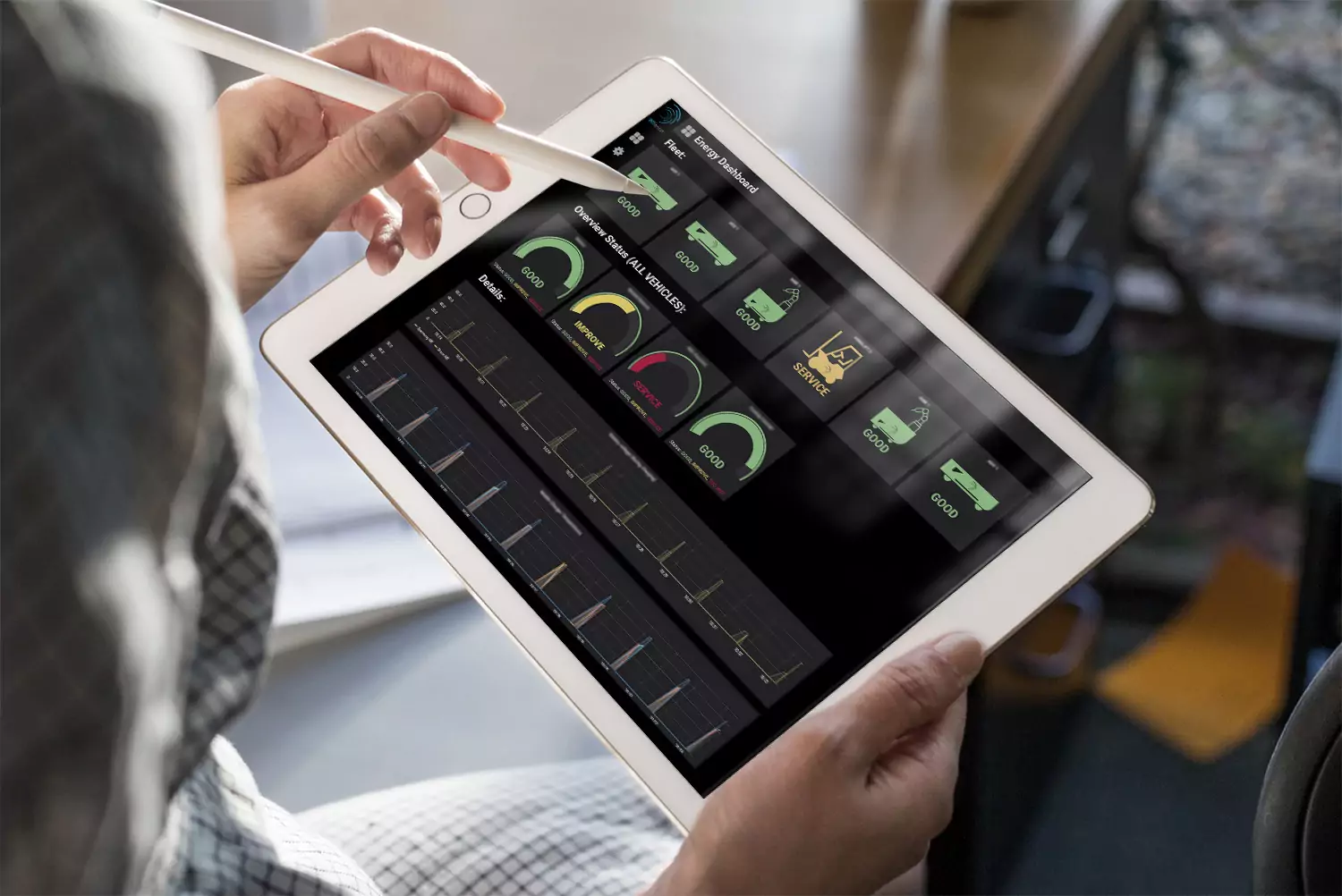 Data evaluation shortens development times
The data helps the development and service teams of the robotics companies to understand the system status and identify optimization potential at the very beginning of vehicle development. Optimal charging strategies and battery maintenance concepts can be developed on this basis. This is important in order to create the conditions for long-term trouble-free operation at an early stage.
Particularly in the construction phase of a vehicle, many interfaces and subsystems still have to be coordinated with each other. The information from etaHUB is an important building block for rapid integration. Difficulties can often be eliminated before they are reflected in the behavior of the vehicle or, worse, in live operation at an end customer. As a result, the data from etaHUB helps to shorten the time for the development of new AGV systems by weeks.
Charging strategies and durable operation/span>

Shortened development of the AGV
Optimal TCO with etaHUB
We are continuously developing the etaHUB technology and also offer solutions for fleets in end-customer use. Together with our partners, we are developing new service concepts as well as new functions to optimize battery charging strategies. Different optimization targets are possible, such as a long component life for an optimal TCO or maximum vehicle availability.
Predictive Maintenance with Live-Monitoring
With the help of the energy management software etaHUB, AGV manufacturers can help those responsible for maintenance and production to react early to problems, such as reaching temperature limits in the vehicle or unusual changes in the state of charge (SoC), and to improve them continuously. Process reliability can thus be increased many times over.
Due to the open interfaces of the etaHUB system, the data can also be integrated into digital services such as predictive maintenance applications that a manufacturer offers its customers. In addition, manufacturers face the challenge of correctly evaluating and implementing customer requests for layout changes. With the etaHUB software for management, this planning process is supported and accelerated in a data-based manner.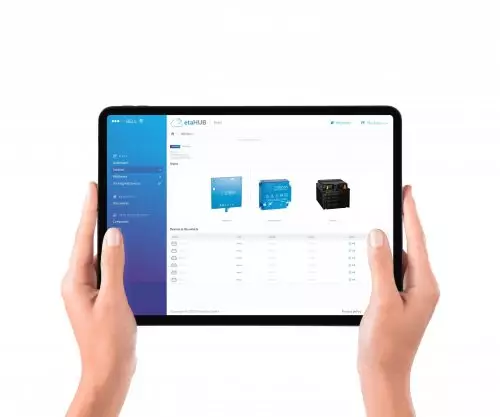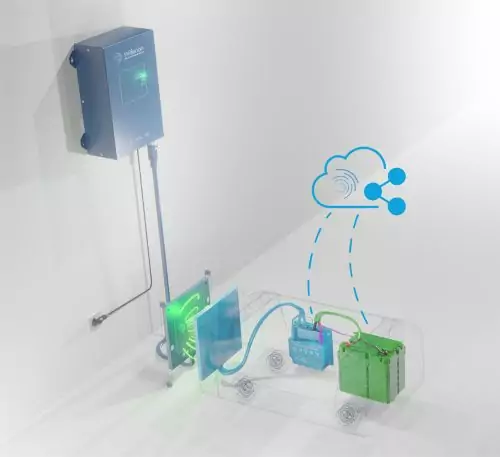 Live evaluations and Industry 4.0 applications can be connected seamlessly
By systematically recording all energy data, the software helps AGV manufacturers to optimally design their systems, shorten development times and increase their energy efficiency. Through the live evaluation of relevant data regarding the energy level, operating times and vehicle conditions, Industry 4.0 applications such as condition monitoring or predictive maintenance can be realized and an efficient interface to your existing energy and fleet management software can be implemented.
Contact us for more information about the Energy Management Software (EMS) etaHUB