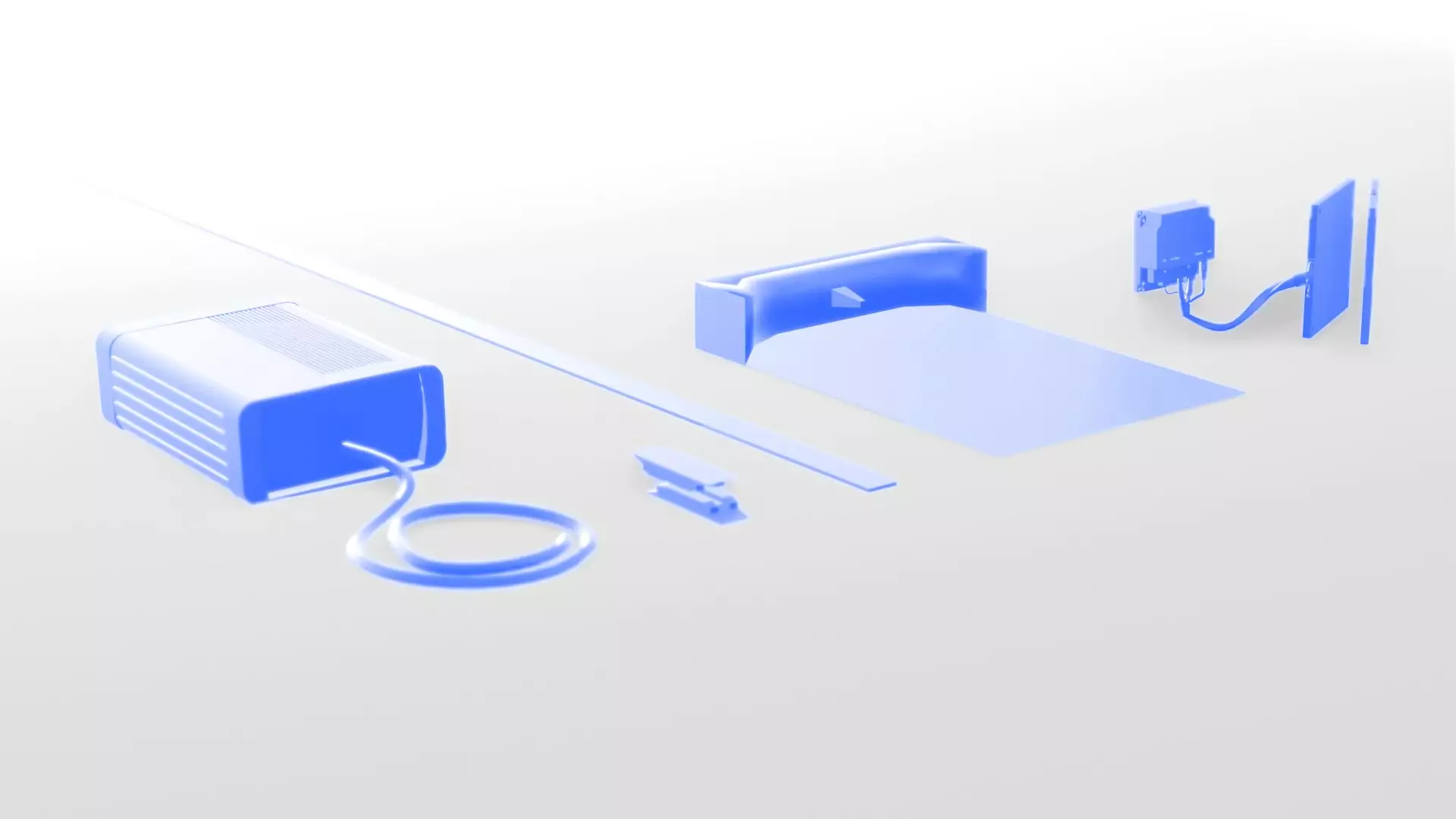 Here's why opportunity charging has what it takes to become the new industry standard for powering AGVs, AMRs & Co.
Opportunity charging can greatly increase the productivity of battery-powered vehicles. The charging concept has already become established in the industry under the term "in-process charging". In this article, you will find out what is behind the term and for whom opportunity charging is interesting.
Definition of Opportunity Charging (In-Process Charging)
Opportunity charging involves temporarily charging the batteries of e-vehicles with small amounts of energy. This happens when the opportunity arises due to short stops of the vehicles. In the industrial environment, this is also referred to as "in-process charging".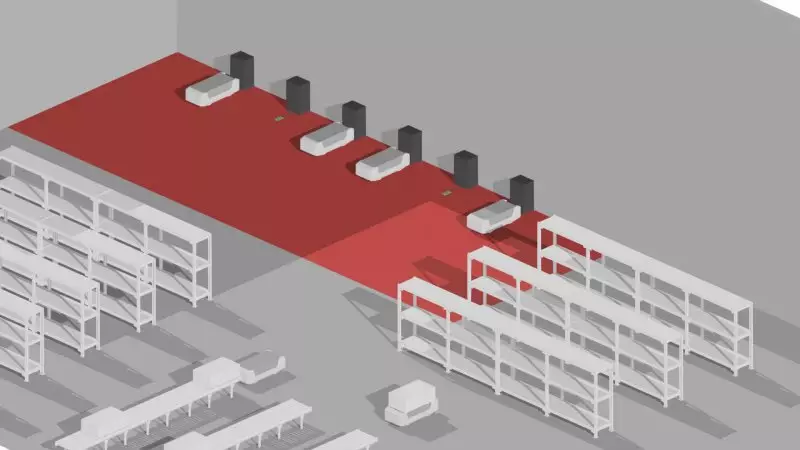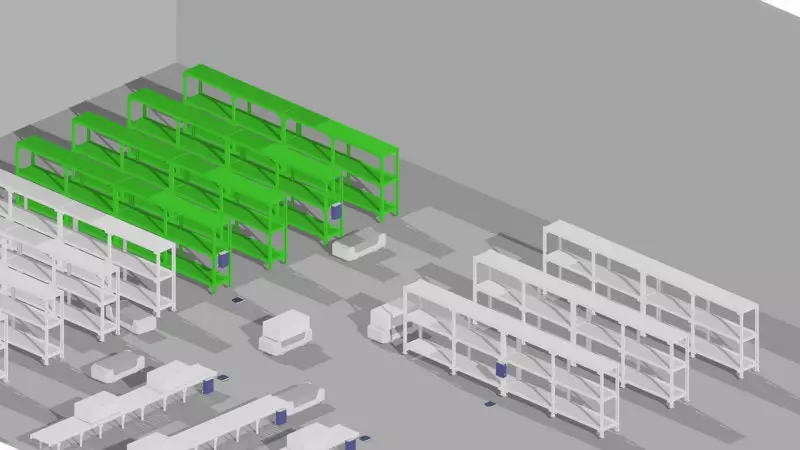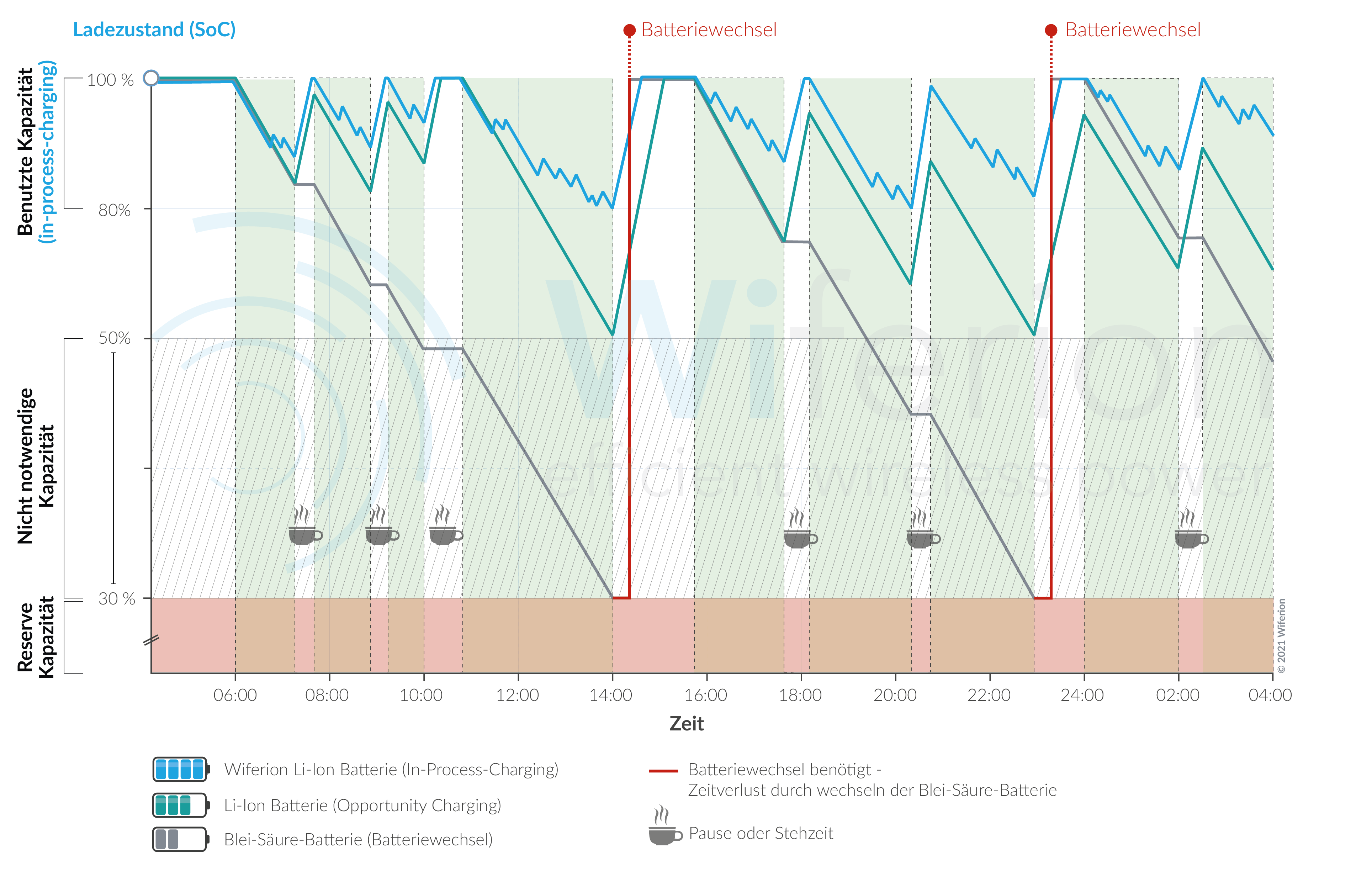 What is Opportunity Charging? (Intermediate Charging)
With opportunity charging, battery-powered vehicles continuously receive small amounts of charge while they perform their transportation tasks. Opportunity charging keeps the energy level of the vehicle battery constant. Complete discharge of the battery and the associated long charging pauses are eliminated.
The term "in-process charging" is used when vehicles in production or logistics are temporarily charged during the ongoing process. In this way, electric industrial trucks such as forklifts or driverless transport vehicles (AGVs) can be continuously supplied with energy – and not just at the end of the working day or after the end of a shift. This can be done during lunch or breakfast breaks, but also during short stops, for example at a transfer station.
With in-process charging, continuous use of the same battery is possible. There is no longer any need to change batteries. There is no downtime for the charging phase. Vehicles are therefore permanently in use.
Opportunity Charging: perfectly suited for lithium-ion or lithium titanate batteries
Due to their nature, lithium-ion or lithium titanate batteries are ideal for opportunity charging, or "in-process charging". Unlike conventional lead-acid batteries, they do not suffer damage if they are not fully charged.
Frequent partial discharges lead to a long-term loss of capacity in lead-acid batteries. This is different with lithium-ion batteries: Opportunity Charging means that their energy level never drops, but remains constant. This has a beneficial effect on service life. In addition, overcharging or overheating of the powerful battery due to frequent intermediate charges is ruled out.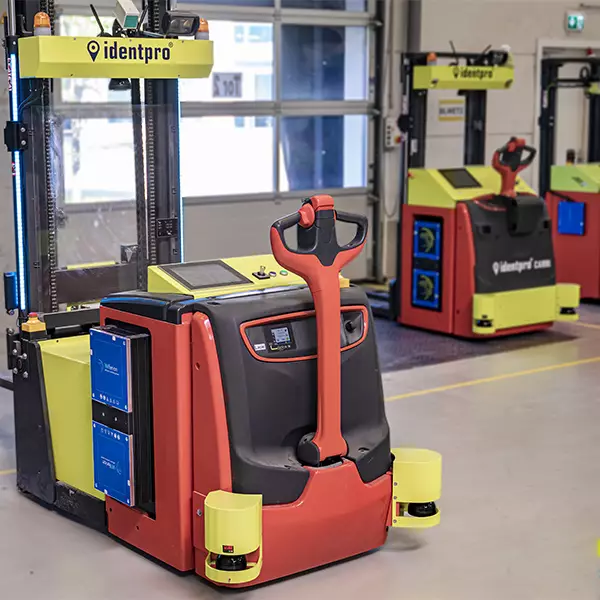 Where can opportunity charging be applied?
Opportunity Charging is ideal for all transport tasks in production and logistics that are carried out with electric-powered vehicles because its electricity charging. Especially in multi-shift operations, it pays off if charging can be easily integrated into the production or logistics process.
If the operation is to be automated, there is no way around opportunity charging. Manually connecting the industrial trucks to the charging station or completely replacing empty batteries simply costs far too much time.
Interested in Opportunity Charging?
Contact us!
"In-process charging" is becoming more and more the standard for energy supply
In industry, "in-process charging" is increasingly becoming the standard for energy supply. As part of the mobility revolution, however, the technology is also being tested for new types of transportation concepts.
For example, electrically powered buses are now using opportunity charging. For example, contactless fast-charging systems at terminal stops charge the buses before they set off on a new tour. Electrically powered buses are already in use in some German cities, for example Heidelberg, Mannheim, Berlin, Munich and Braunschweig.
The concept is also interesting for electric cars. While e-cars are currently still classically charged via a cable, transport concepts of the future envisage opportunity charging. This should allow charging to fit seamlessly into the everyday lives of e-car drivers. There are many potential charging points: at traffic lights, in the supermarket parking lot, in parking garages, at rest stops, in front of the doctor's office or even at railroad crossings.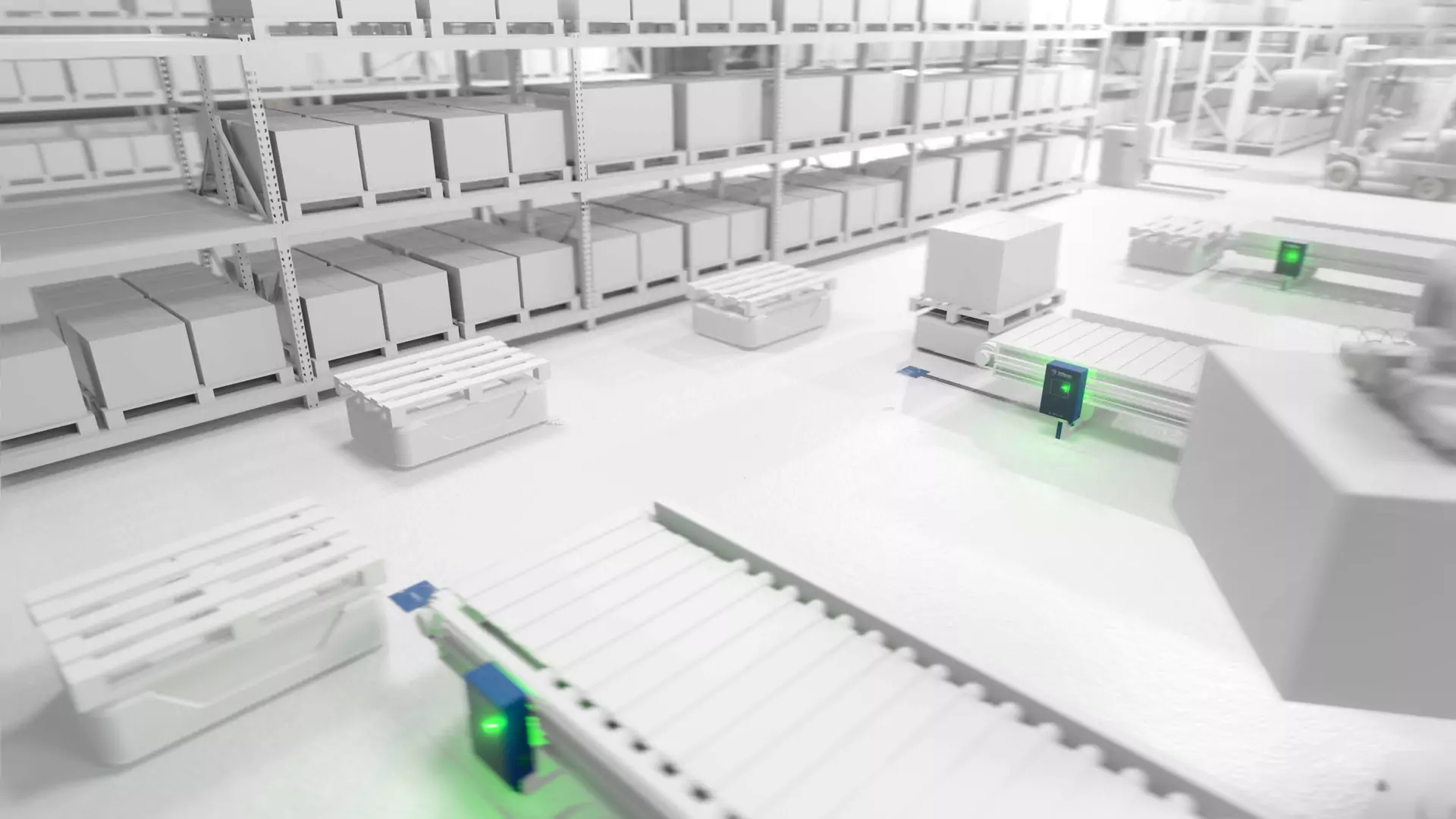 What technologies are used for opportunity charging?
There are several concepts with different technologies for charging the batteries in electrically powered vehicles.
Charging via plug connections
Classically and conventionally charged, platform trucks, narrow-aisle trucks, forklifts or other industrial trucks are connected to the power source via charging cables. Theoretically, opportunity charging can also be implemented.
In practice, however, this usually fails due to the high manual effort required. Not every break is used for charging. The energy level of the lithium-ion battery therefore drops continuously and must be compensated for by longer charging phases. If an employee forgets to connect the vehicle, it often fails completely due to the low energy level.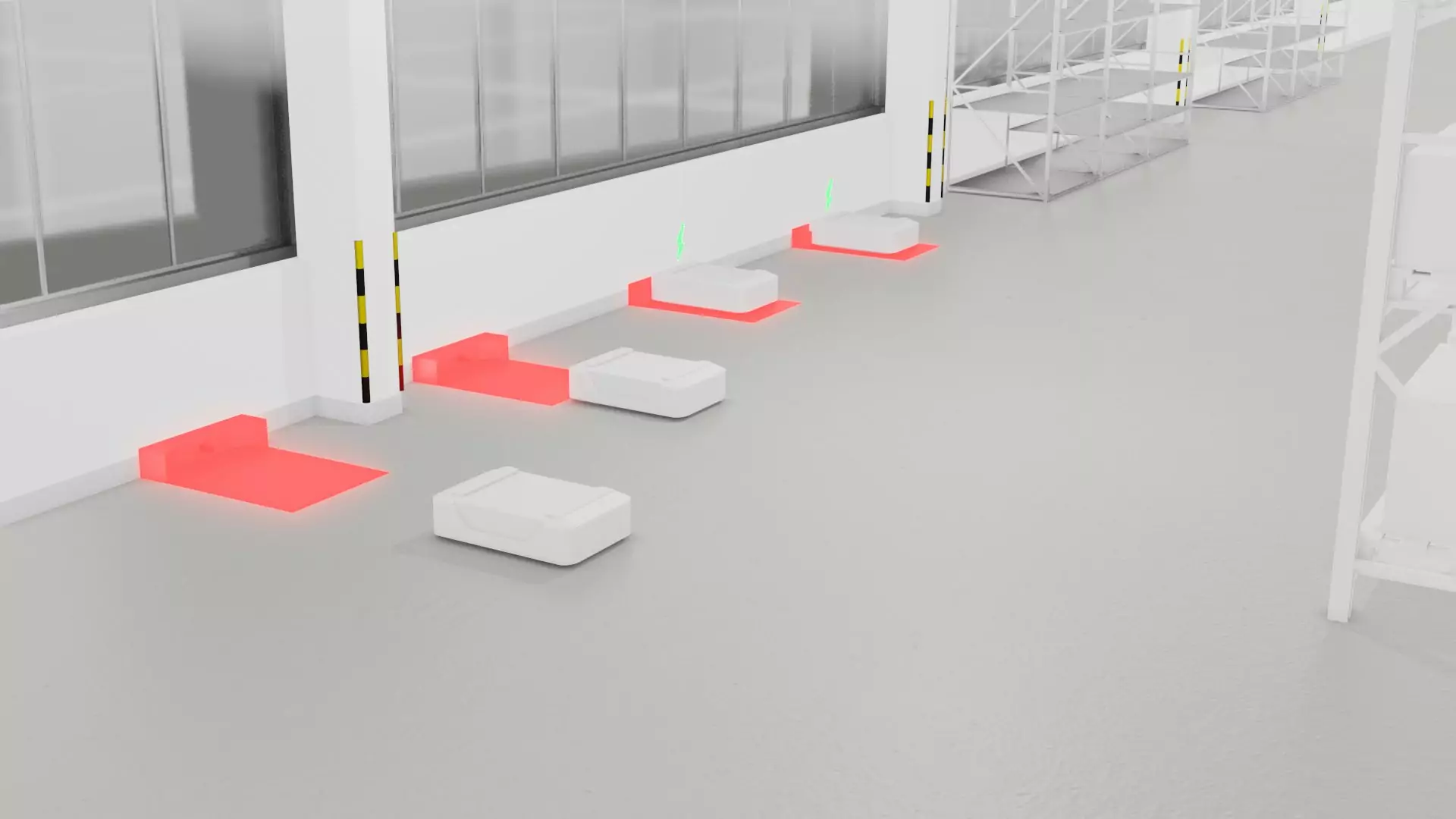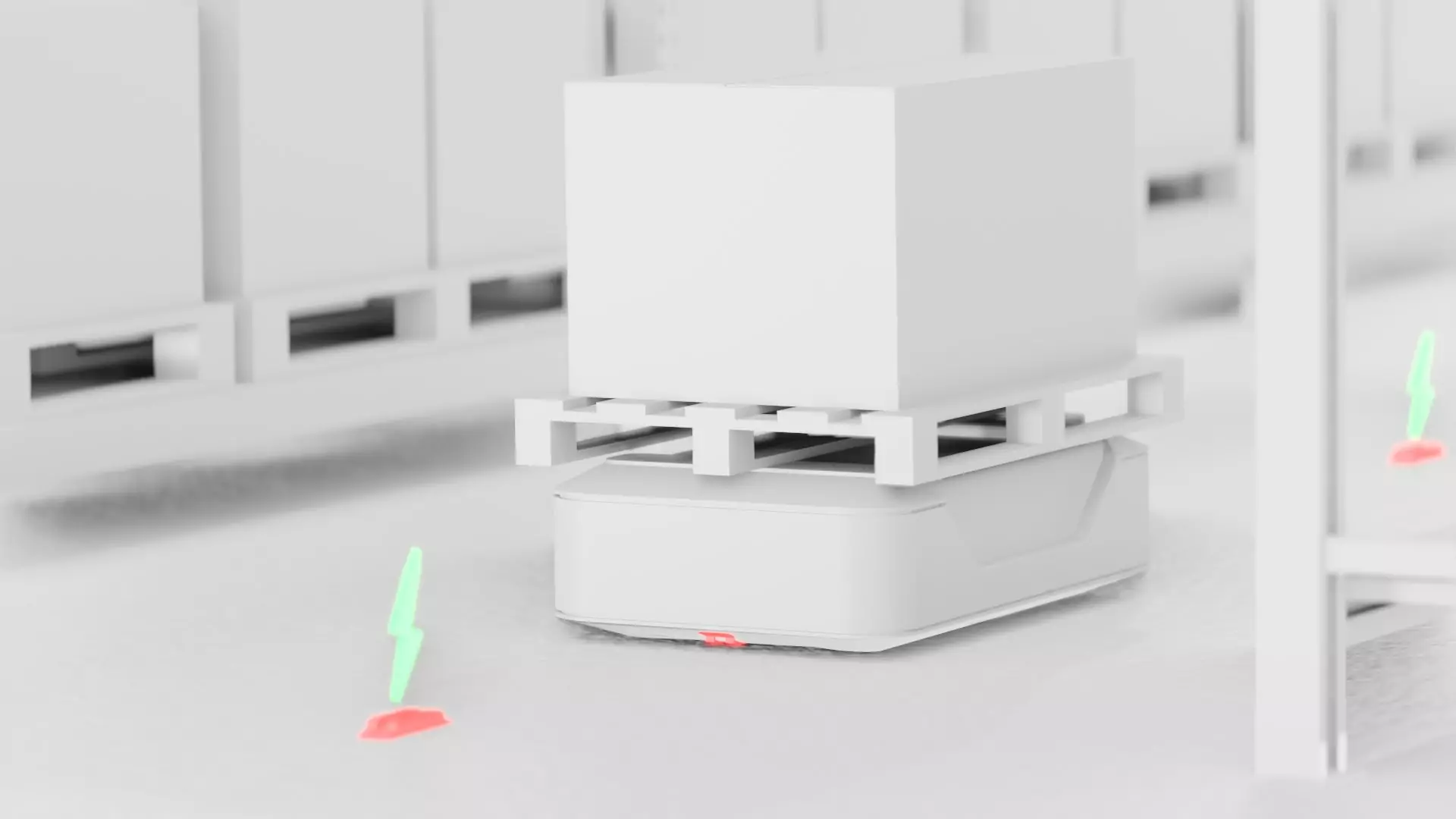 Charging with sliding contacts
In the past, automated charging of AGVs or automated industrial trucks relied on sliding contacts. The system consists of stationary sliding contacts installed in the warehouse environment and a mating contact on the vehicle.
However, the systems are prone to maintenance and errors. If the robots do not drive exactly onto the charging contacts, the charging process does not start properly. In the worst case, sparking or even short circuits can occur.
The continuous abrasion at the contacts causes copper dust to form, which contaminates the charging station and production environment. In addition, the fine copper particles pose a health hazard to employees.
Inductive point charging systems
With inductive point charging systems, energy can be transferred without contact (wireless charging). The automated and contactless energy supply is safer and more reliable than all other charging concepts. Empty batteries and broken down robots are impossible. Inductive charging has therefore established itself as a key technology for the opportunity charging concept.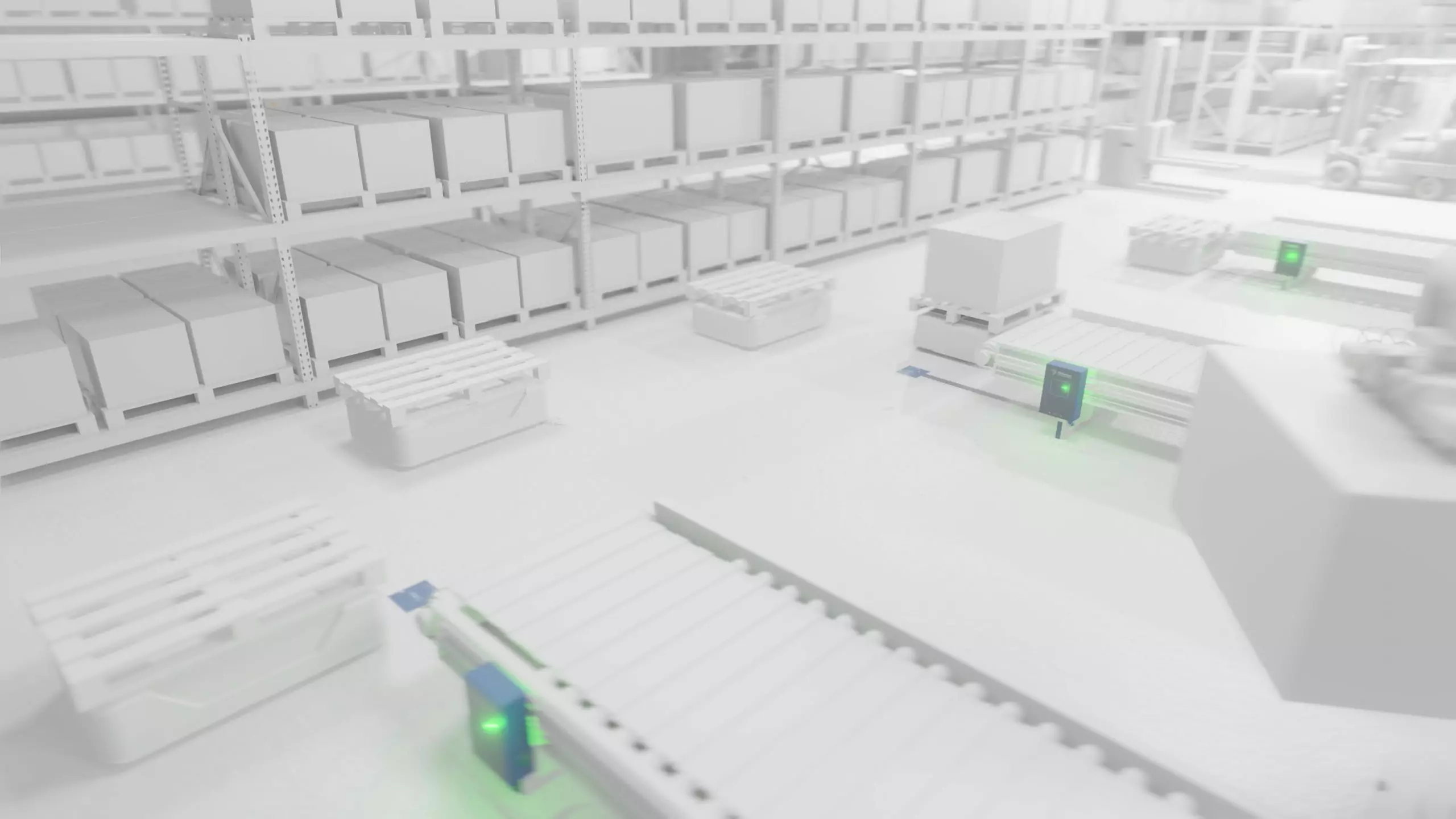 Advantages of Opportunity Charging
The lithium-ion batteries of AGVs and other electrically powered vehicles can be charged continuously using opportunity charging or in-process charging. Inductive charging offers many advantages:
Robust and safe processes
The automated and contactless energy supply with inductive point charging systems is safer and more reliable than all other charging concepts.
Thanks to "in-process charging", forklift fleets, lift trucks and AGVs always have exactly the amount of energy they need for their transport tasks. Empty batteries and broken-down robots are eliminated. The times of an AGV failing because it didn't drive precisely onto the charging contacts, sparking and, in the worst case, the vehicle catching fire, are over.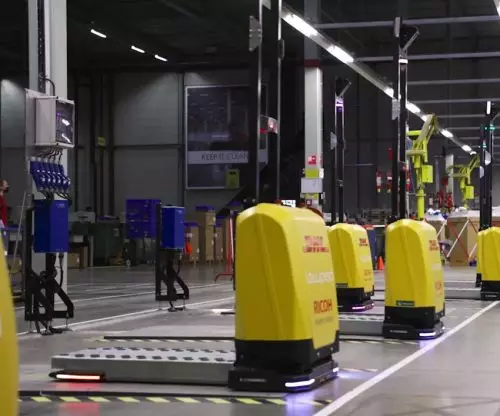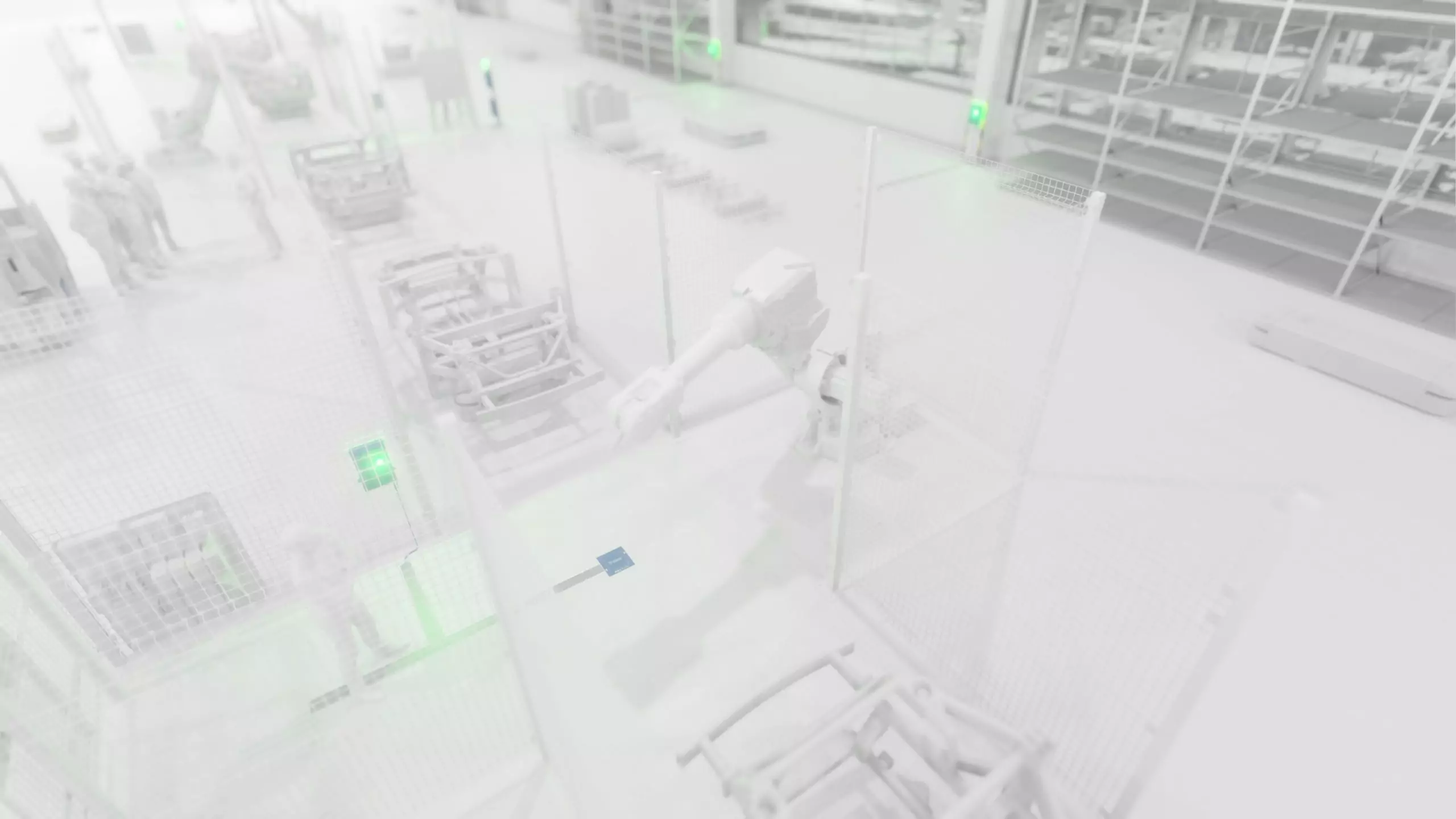 Realize AGV projects up to 32% cheaper
The charging of AGVs via "in-process sharing" / intermediate charging has enormous economic advantages for users.
Since the mobile robots do not have to interrupt their transport tasks for loading, fewer AGVs are required. This means that an AGV fleet can be up to 32% smaller with the same productivity.
The cost per AGV are reduced because the vehicle batteries require up to 30% less capacity.
Maintenance-free even in continuous operation
The inductive charging systems have no mechanical components and are 100% maintenance-free for many years. This saves maintenance and personnel costs.
High work safety
With inductive charging systems, workplace accidents are virtually eliminated due to the charging infrastructure. There are no live contacts for employees to come into contact with. In addition, there is no copper abrasion, which improves the air quality and cleanliness of the production environment.
Simple charging process for high employee satisfaction
The charging process, which is unpopular with employees, is no longer necessary. Charging with inductive charging systems (opportunity chargers) has an extremely low-threshold. The charging pads are simply positioned one above the other and the charging process starts automatically.
Standardized interface for power supply
Inductive charging systems such as those from Wiferion are manufacturer- and vehicle-independent. In addition, all common battery types and energy can be supplied. Companies thus reduce interfaces and system variance and establish a harmonized energy infrastructure for the entire fleet.
For whom is opportunity charging worthwhile?
Opportunity charging is particularly worthwhile when using lithium-ion batteries, as these are ideal for intermediate charging. If electric vehicles, whether forklifts, AGVs or mobile robots, are to be operated in 24/7 continuous operation, there is no way around opportunity charging. This is the only way to avoid unproductive downtimes and long charging breaks.
Interested in opportunity charging?
Talk to our experts!
Wiferion Products for opportunity charging / in-process charging
Contact us and learn more about opportunity charging
Follow us in social media