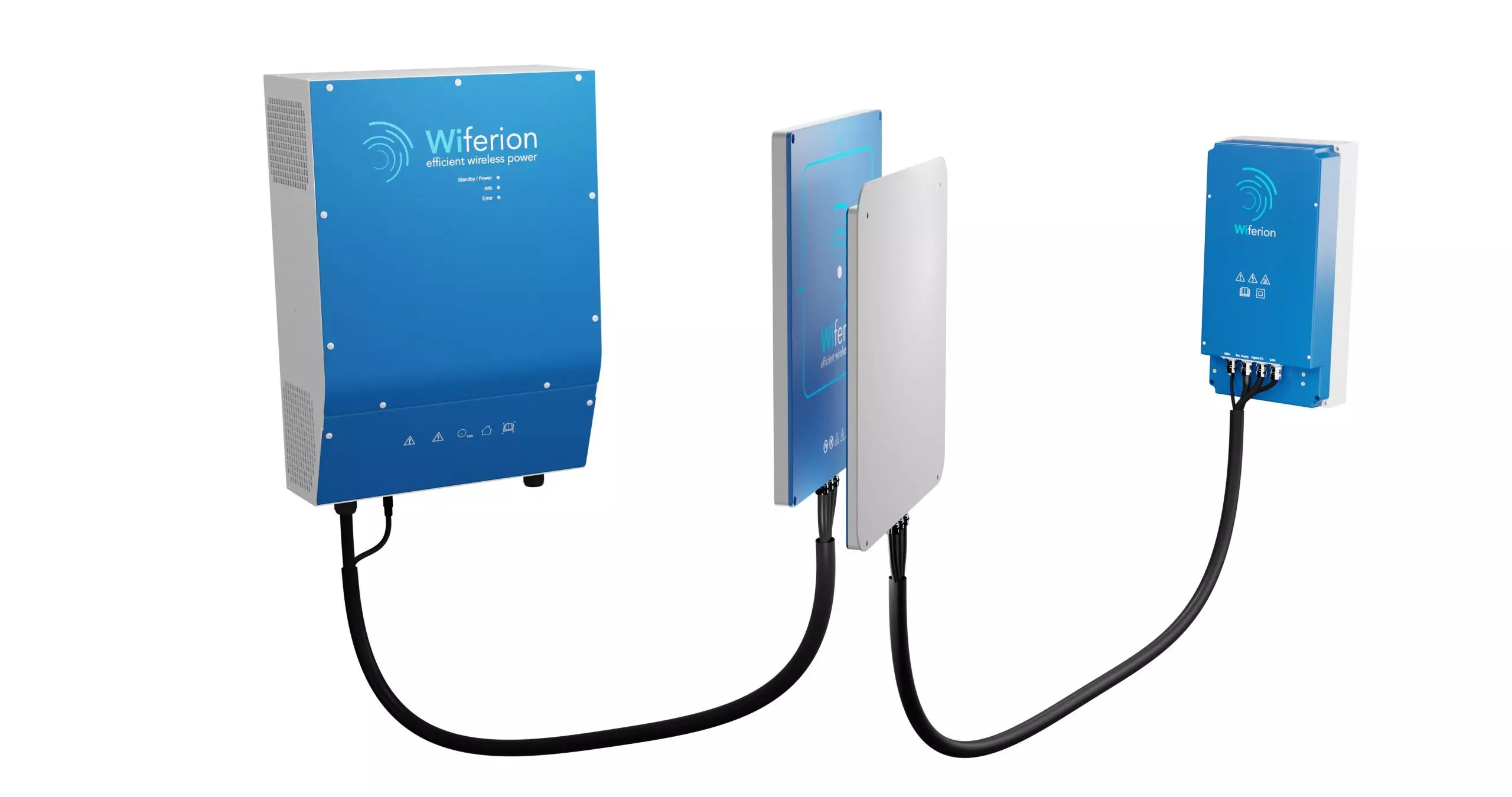 etaLINK 12000 – industrial wireless charging with 12000W*
The world's first wireless charging power system with 12000W that enables In-Process-Charging with high charging currents for the intralogistics*
As a system provider of charging and storage technology, we are presenting our inductive fast charging system etaLINK 12000 for the first time on these pages. The solution enables in-process charging of the lithium-ion batteries of driverless transport systems (AGVs / AGVs), industrial trucks (FFZ) and mobile robots. Loading processes can be flexibly integrated into your intralogistic processes. The 12kW scalable energy wireless battery charging system has an efficiency of 93%. The result is fully automated charging processes and vehicle availability increased by up to 30%.
etaLINK 12000 releases the full potential of lithium-ion technology. Inductive charging with 12 kW enables intermediate charging with high currents. Cable or track-bound charging technologies severely limit the degree of automation or require costly interventions in the infrastructure. etaLINK, on the other hand, can be installed quickly and easily at critical points in the logistics and production environment using a base plate. Large loading zones are not required.
Reduce energy costs – increase vehicle availability
The "In-Process Charging" that can be performed with the system, keeps the energy level of the vehicles at a constant high level. The result: peak loads are gone and the batteries used can be significantly smaller than in charging processes with plug connections. Downtimes due to charging breaks are also eliminated. Wiferion thus offers an economical and flexible alternative to traditional charging technologies that are difficult to be automated or are associated with high operating, installation and maintenance costs.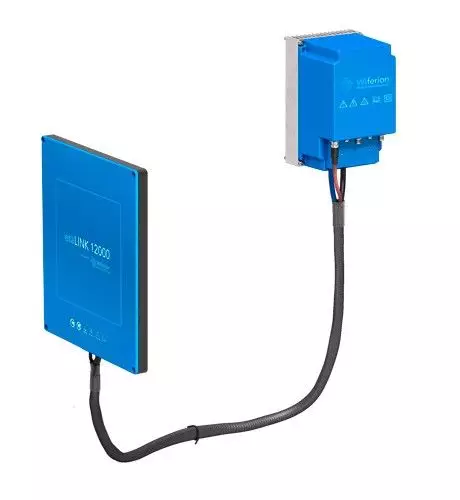 Easy to integrate and flexible in design
The patented charging technology from Wiferion consists of a stationary transmitter unit with wallbox and charging pad as well as receiving electronics, which is installed in the AGVS and FFZ by plug & play. The  the wireless charging process starts in less than a second. It does not matter from which direction the charging station is approached. An integrated CAN interface transmits data on the battery status and energy level fleet management. etaLINK 12000, like the etaLINK 3000 system, is compatible with all available battery systems.

Better
etaLINK achieves efficiency of up to 93% during the transfer of energy.

The charging process begins within 1 second.

The system complies with the IP65 & IP68 protection class, making it suitable for use outdoors and in harsh environments.

Simpler
AGVs and other logistics vehicles can simply be driven up to the charging pad from any direction and a high position tolerance is guaranteed.

Thanks to their small dimensions, the mobile units can even be fitted into compact vehicles.

Management, consumption and telemetry data is transferred to the charging pads contactlessly via infrared interfaces, allowing the system to be digitally integrated into the logistics process.

Cheaper
In-Process-Charging may reduce the amount of peak current provided by your energy supplier.

One charging pad can be used by a vast number of different vehicles.

Changes to building infrastructure and special charging areas are not necessary.

Wear parts, damage caused by improper use and problems caused by contamination all become things of the past.
Specifications etaLINK 12000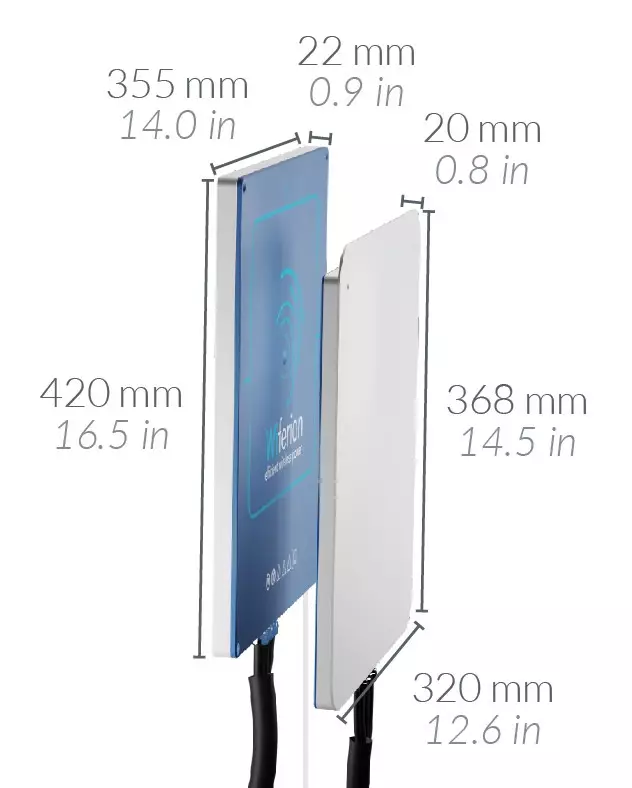 | etaLINK 12000 | |
| --- | --- |
| Continuous charging power | 12000 W |
| Charging voltage | 30 – 60 V |
| Charging current | max. 200 A |
| Protection class | IP65 und IP68 |
| Optimum distance | 15 – 40 mm |
| Position tolerance | +/– 70 mm |
Discover our different wireless charging and battery solutions