ALL-IN-ONE INDUSTRIAL WIRELESS CHARGING SYSTEMS, CHARGING STATIONS AND LITHIUM BATTERIES
Wiferion Products – Smart Inductive Wireless Charging Systems
WIRELESS CHARGING PRODUCT CATEGORIES
01 Wallbox /  02 charging pad  / 03 receiver pad /  04 mobile charging unit  / 05 energy storage – battery
Inductive power system products for industry applications from 1kW to 36kW – the etaLINK Systems
IP65, CONTACTLESS, INSTANT, WEAR & TEAR-FREE CHARGING
The patented etaLINK 3000 & etaLINK 12000 system was developed for inductive charging of industrial vehicles within the area of mobile robotics and wireless charging AGV. With our design, the chargers take into account the intelligence and autonomy of the new generation of robotics systems and power transfer. They can be easily and independently installed and provide the vehicle with all relevant data. It is possible to connect these in series, so that i.e. 2 etaLINK 3000 Systems can charge with 6 kW as well as 3 etaLink 12000 for 36 kW.
No charging contacts with inductive wireless charging systems
The absence of mechanical charging contacts makes it easy to integrate charging the battery into existing processes and thus an opportunity charge of the batteries is possible. This saves time and eliminates the potential dangers posed by open contacts. The etaLINK wireless charger systems are maintenance-free and enable uninterrupted operation over many years.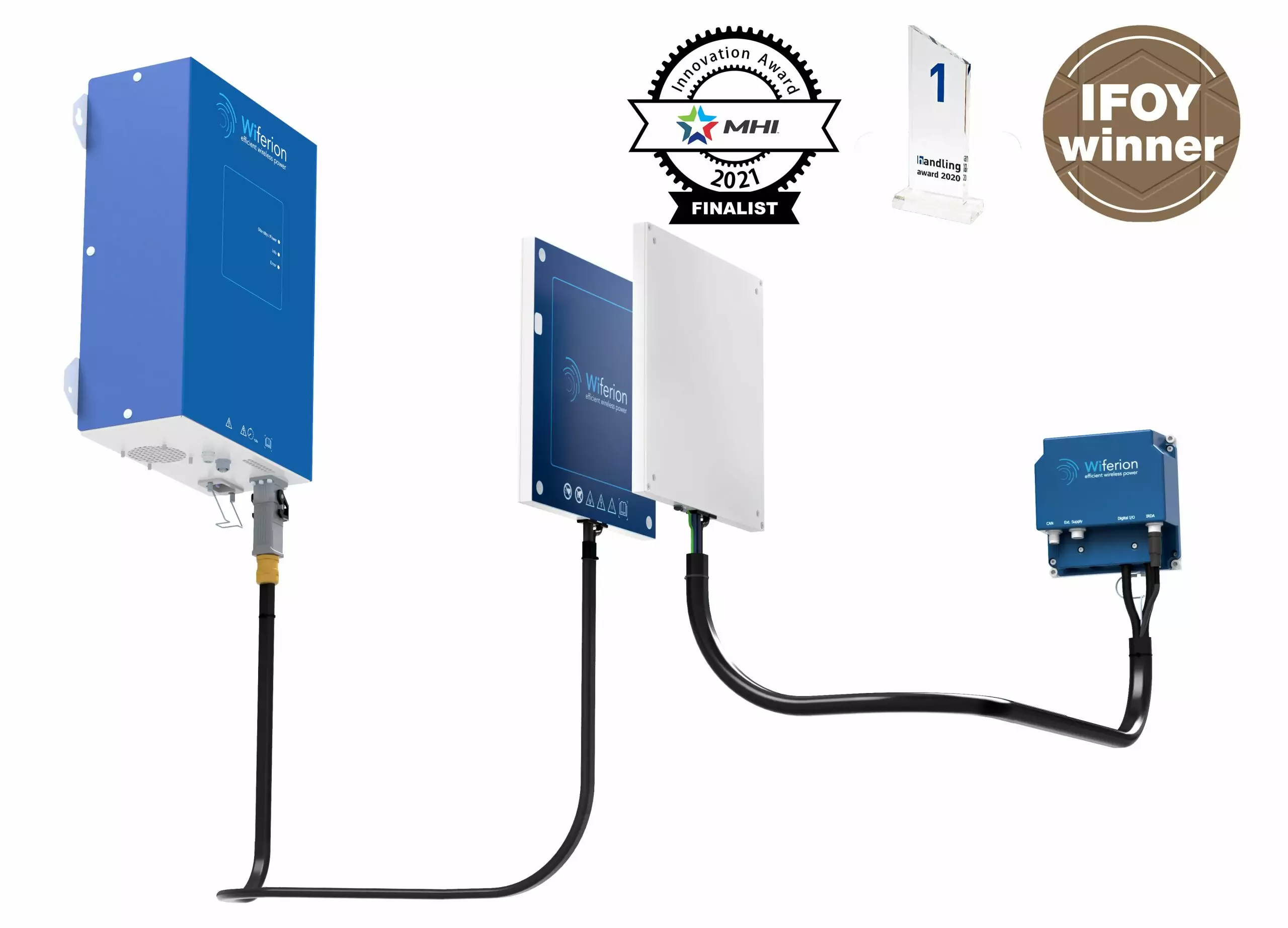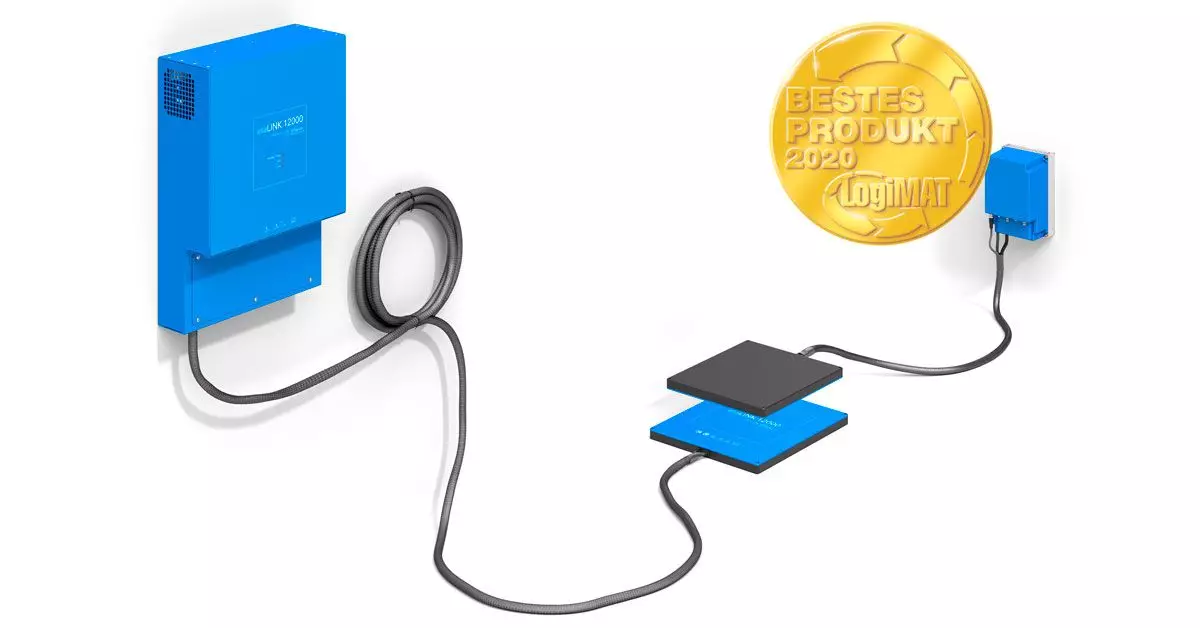 industrial charging and charging station – wireless – etaLINK
The contactless, inductive charging systems for autonomous transport vehicles (AGV), robots and industrial trucks in industrial environments. As soon as your vehicle is on the charging station, the charging process begins. The contact-free design means that the Wiferion wireless charging products can be placed wherever it makes sense for your process. In less than a second, the smart inductive charging process is initialized without any problems. For optimized charging of the lithium-based batteries, communication with the vehicle components is ensured via an integrated CAN bus interface makes it the perfect in-process charging system.
etaTRAY – FORKLIFT RETROFIT
WIRELESS, INDUCTIVE BATTERY TRAY
Inductive charging technology and Lithium-ion batteries integrated into a standard battery tray. This combination allows to recharge forklifts and AGVs directly in the working process at every opportunity. By eliminating the charging plugs, the system offers ideal conditions for automation. This saves time, increases safety, and improves reliability and there is no need of wired charging anymore.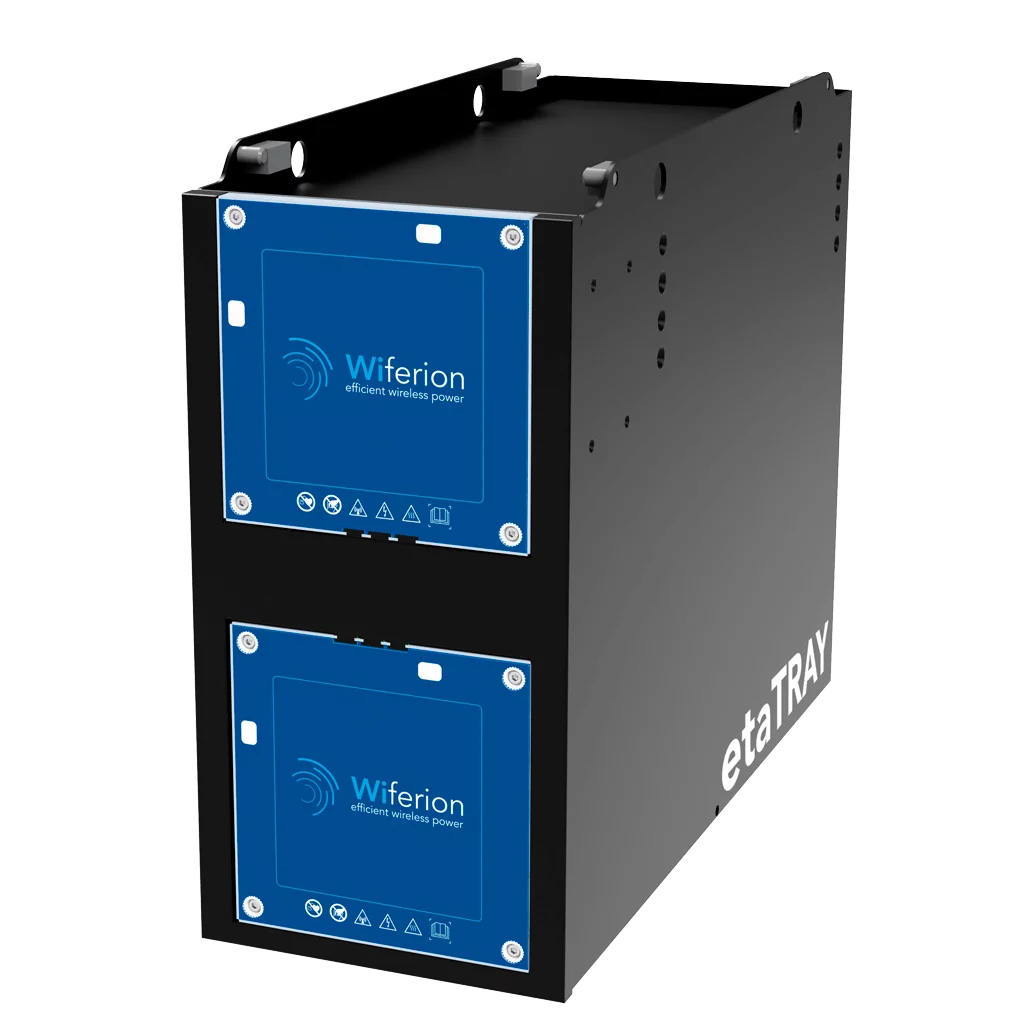 Wireless power for your forklift
Quick and easy exchange of your old battery-system
Compact and standardized exchange tray to upgrade your battery system – including the integrated etaLINK 3000 receiving unit
Modular capacity sizes
Battery voltage: 24V-48V
Charge current: 60A-180A, scalable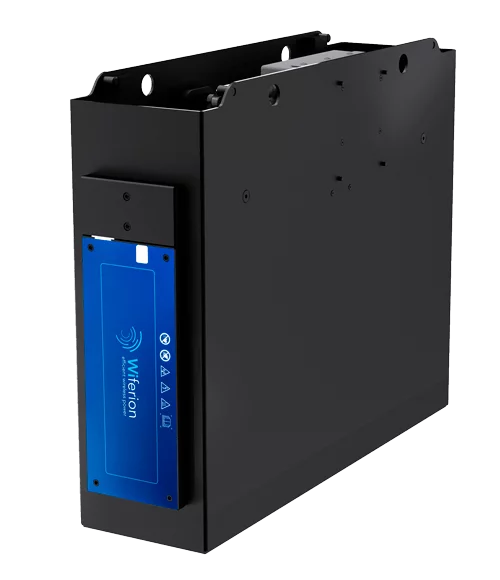 etaHUB – Digital energymanagement system
CLOUDBASED ENERGY DATA
Your energy data holds the key to optimizing your processes. Our etaHUB cloud solution and the CAN bus gives you access to all this data of the wireless charging pads and batteries. You could use it, for example, to plan in vehicle services far in advance to help prevent breakdowns or to take specific vehicles out of operation if their battery is running low or error messages appear. The next gerneration of industrial charging.