Company
Passion meets Innovation
We are Wiferion, the industry's leading supplier of automated, wireless power supply systems.
We maximize the performance of industrial electric vehicles such as autonomous guided vehicles (AGV), autonomous mobile robots (AMR), forklifts and collaborative robots (CoBots) – with inductive charging systems that revolutionize the intralogistical workflows.
Our technology gives you unprecedented fleet efficiency. And it's maintenance-free, reliable and flexible.
With our disruptive charging technology, we are an integral part of automated production, helping companies to increase productivity while reducing their project costs.
Story
No more empty vehicle batteries – that's our promise.
With our unique charging technology, electric vehicles and robots will always have plenty of power.
We were founded by researchers. They developed the world's most efficient inductive charging system at the Fraunhofer Institute for Solar Energy Systems. And then they kicked off our success story.
In just a few years, we became the world market leader for the wireless power supply of industrial electric vehicles. And we're growing fast.
From production logistics, through fulfillment and warehousing to agriculture and shipping – we've sold thousands of charging systems in over 20 countries. Our products are used by over 100 OEMs and leading providers of automation and robotics solutions. These include practically every German car manufacturer and the major logistics and e-commerce companies.
As the official European distribution partner of Murata high-performance batteries, we offer energy solutions that are perfectly matched to the application. And we have had our own subsidiary in the USA since 2022.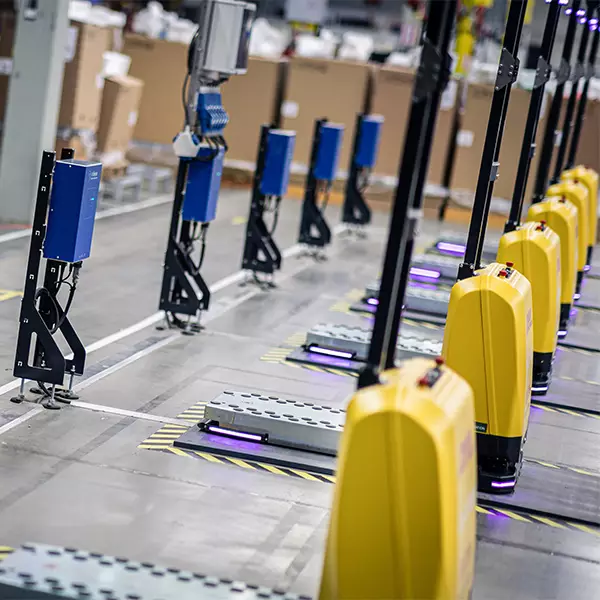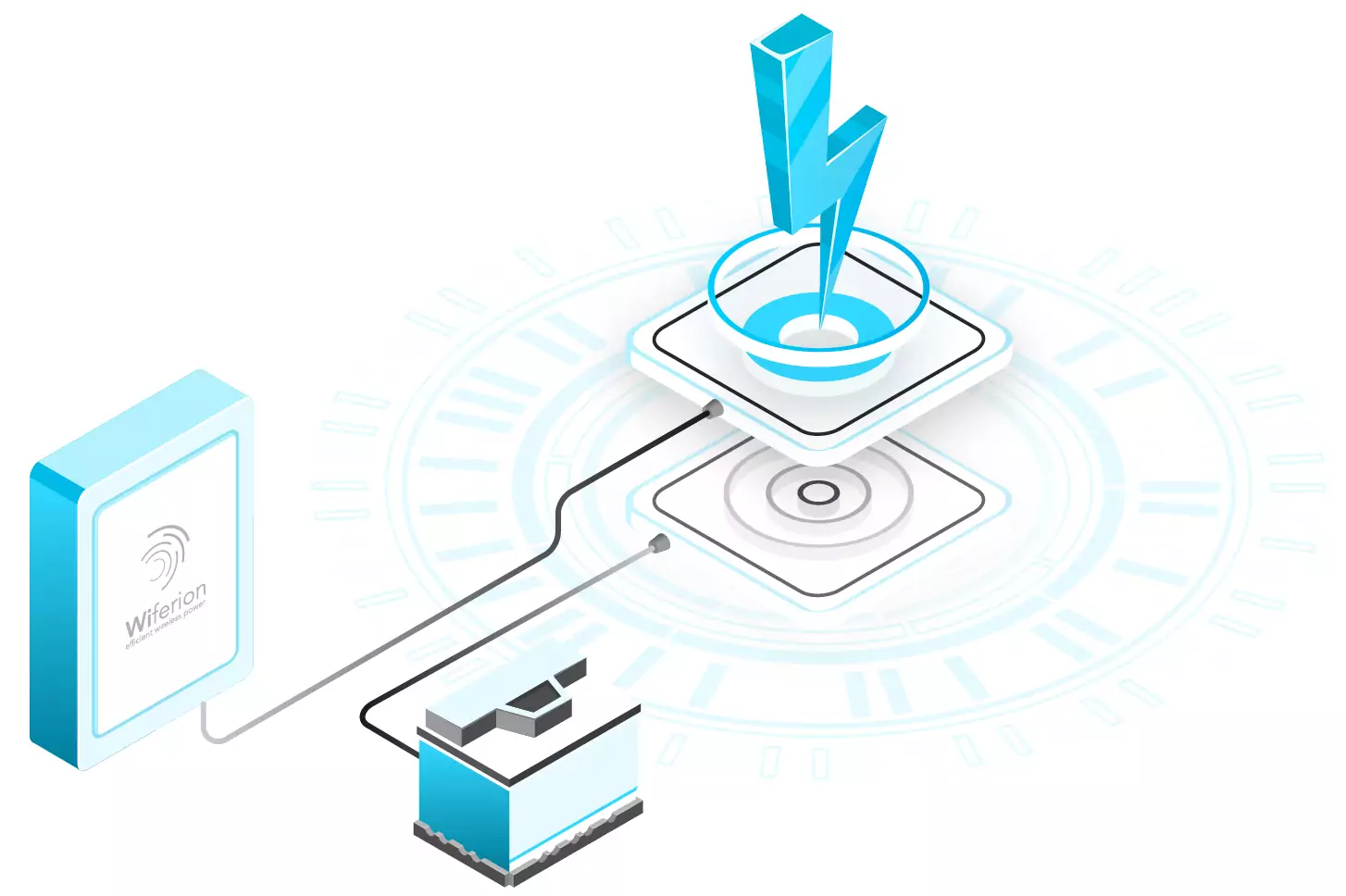 Products
We can provide you with everything from one source: the multi-award winning etaLINK charging systems, the powerful etaSTORE batteries and the cloud-based energy management software etaHUB. Because only when all components are perfectly harmonized can the supply of power be stable and efficient. If intelligent data analysis is added in, the system can be further optimized. That way, we can ensure a longer battery working life, lower maintenance costs and improved vehicle operating times.
History
| | |
| --- | --- |
| 2015 | Start of product development of etaLINK 3000 by four former Fraunhofer ISE researchers |
| 2016 | Founding of Blue Inductive GmbH |
| 2018 | CE certification for etaLINK 3000 |
| 2018 | Market launch of etaLINK 3000 |
| 2019 | Distribution partnership with Murata |
| 2019 | Financing of the A series |
| 2019 | Framework agreement with KUKA for the supply of the etaLINK 3000 charging system for an AGV platform |
| 2019 | Change of name to Wiferion GmbH |
| 2020 | Market launch of etaLINK 12000 at LogiMAT 2020 |
| 2020 | "Best Product" award at LogiMAT for etaLINK 12000 |
| 2020 | "Start-up of the Year" at the IFOY Awards |
| 2021 | Introduction of second generation etaLINK 3000 |
| 2021 | Framework agreement with SAFELOG (one of Europe's largest AGV manufacturers) |
| 2022 | Founding of Wiferion North America Inc |
| 2022 | Product certification for the American market (UL) |