WIFERION'S CUSTOMER SUCCESS STORIES
Customer references
Discover how our customers, thanks to our inductive charging systems, have optimized their production, realized 24/7 production, improved intralogistics processes, and offered safe automation solutions. See for yourself and read the detailed references and further inspiring success stories of our customers in our brochure.
Download our Success Story for free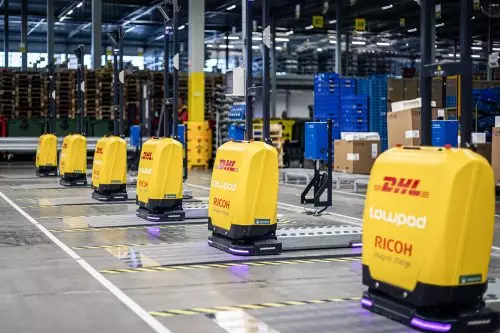 You can also find more articles and press releases on our social media pages:
References and success stories
The pivotal role that our inductive charging system played in integrating into the technologies of companies such as Noovelia, GER4TECH, and IdentPRO was crucial to their achieved success.
At Noovelia, our charging system allowed for substantial production optimization with autonomous mobile robots, simultaneously reducing investment costs to a minimum. This means that Noovelia was able to increase its productivity without incurring a high financial burden.
GER4TECH implemented our inductive charging system into their collaborative robot, which enables the automation of handling and logistics processes. This resulted in mobile and flexible automation across various industries. The fast and wireless charging of the charging system enabled continuous 24/7 production, leading to a significant increase in productivity.
For IdentPRO, our charging system was integral to the real-time optimization of intralogistics processes. Their Warehouse Execution System, in combination with motion tracking and autonomous mobile robots, enabled more efficient process control and the identification of bottlenecks.
As part of the modernization of their Hethel plant, Lotus relies on the specially equipped ProFleet-AGVs from the Italian company CPM, which are equipped with our advanced inductive battery charging systems. Thanks to the innovative In-Process-Charging process, the AGVs are able to charge during the ongoing production process without having to interrupt it for power supply. This leads to a significant increase in tasks completed per hour (JPH) and significantly increases overall productivity compared to traditional charging concepts.
In summary, our inductive charging system has enabled a significant optimization of productivity among our customers. By reducing investment costs and promoting flexible automation, it has helped significantly improve production processes.
Particularly noteworthy is the continuous 24/7 availability made possible by the innovative In-Process-Charging. In addition, the high interoperability of our charging systems ensures seamless integration into existing production structures and thus increases the efficiency of the entire plant.