We are excited to share our new Wiferion corporate video with you!
history, initiative, innovation, company culture and mindset
In this video we, Wiferion, introduce ourselves and let the four founders talk about the history, initiative, innovation, company culture and mindset of the company and how we want to achieve the common goal: The electrification of the economy, together with our partners and customers!
Wiferion stands for customized solutions around inductive power supply and batteries.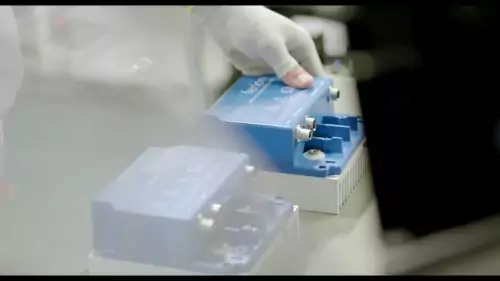 Corporate Film now finished
That the image film is now finished and available on our Youtube channel and we wish you a lot of fun and insight in these 6:37 minutes.
At this point we would like to thank everyone who supported this film project in front of and behind the camera.
About Wiferion
From inductive charging technology to energy management solutions, Wiferion offers a range of products that enable efficient energy supply to industrial trucks, automated guided vehicles (AGV) and autonomous mobile robots (AMR). The technology also includes retrofit projects for existing fleets.
The flexible and scalable integration of Wiferion products enables users to sustainably increase their utilization and fleet efficiency by up to 30%. Using lean manufacturing principles, Wiferion redefines value stream mapping (VSM) by eliminating unnecessary machine downtime and plug-in charging that requires high maintenance and costs. The etaLINK series of inductive battery charging systems are award-winning and have received prestigious awards such as the IFOY Award and «BEST PRODUCT» at LogiMAT.
Numerous companies from the logistics, industrial & automotive sectors rely on Wiferion's technology. These include leading automation solution providers such as robotics companies Safelog, KUKA and Magazino. Wiferion has sold more than 3000 etaLINK systems in over 20 countries.
Wiferion is the leading solution provider for mobile wireless power supply for electric industrial vehicles, was founded in 2016 by four former employees of the Fraunhofer Institute for Solar Energy Systems and is one of the technology drivers in the field of wireless charging. Wiferion creates the basis for a resource-saving and sustainable energy supply.
Contact us and get more information about the Wiferion Corporate Video