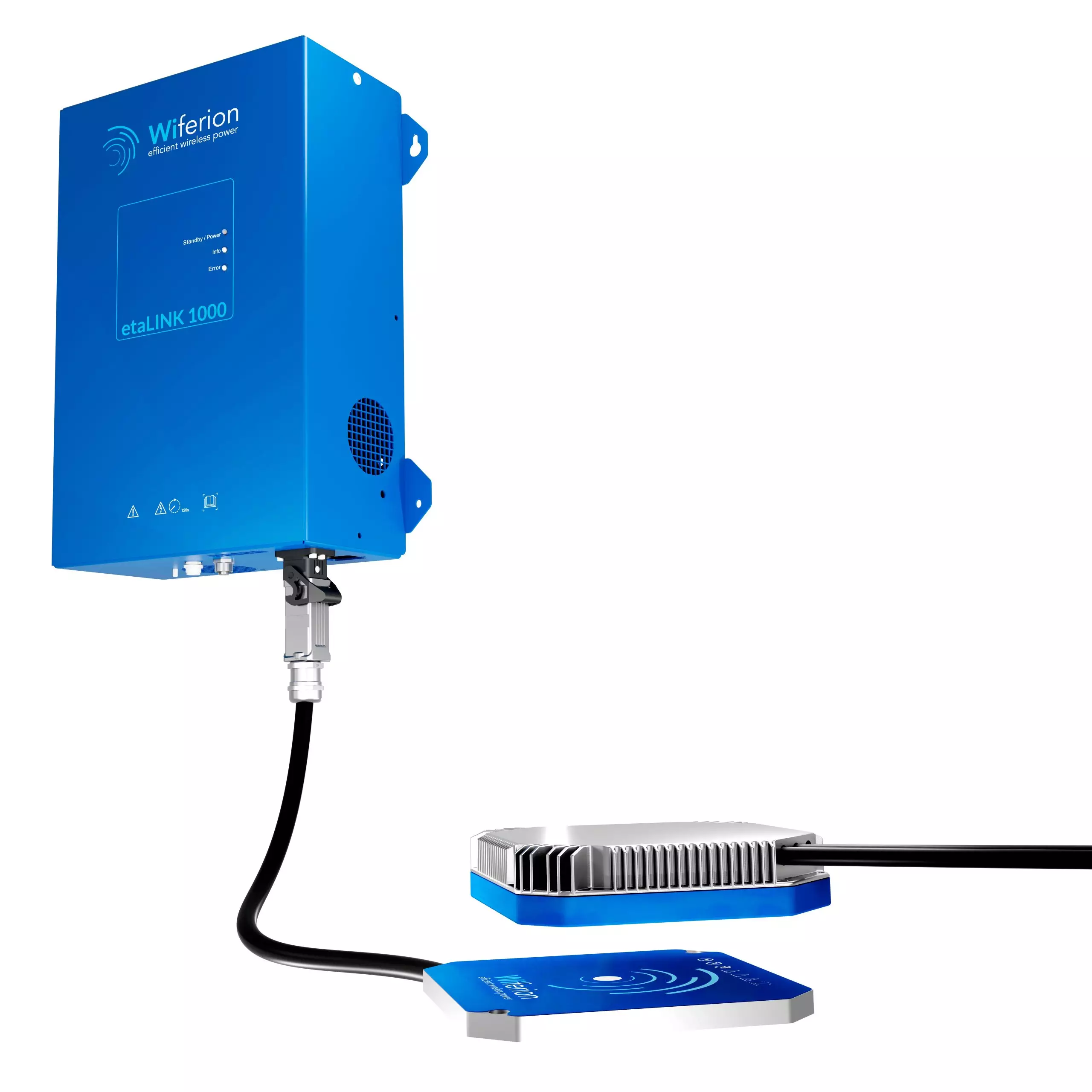 Super Compact, Contactless, Inductive Charging – etaLINK 1000 with 1 kW
Faster – Safer – Compact
Autonomous mobile robots (AMRs), such as sorters, shuttles and co. require an efficient energy supply to be fully autonomous. However, current energy solutions for AMRs are often complex, energy inefficient or unsafe. In turn, this leads to unproductive charging and downtime, as well as costly maintenance. That is not compatible with highly synchronized logistics chains and production processes. Therefore, it is important to find more efficient energy solutions to make AMRs fully autonomous and the best value wireless charger on the market.
The new etaLINK 1000 system from Wiferion with 1kW is based on our many years of experience and expertise in the field of efficient energy supply. This has enabled us to develop a contactless charging system that combines electronics and coils. As a result, the system offers numerous advantages such as a compact design, intelligent energy supply and a cost-efficient and reliable power supply for small robots. The system can simply be connected directly to the battery, making it a particularly simple and practical solution.
Smaller robots, larger fleet – even more reasons for an etaLINK 1000 system
The etaLINK 1000 system not only offers advantages for small robots, but also for large fleets of small AGVs and small mobile robots. In addition, the etaLINK 1000 system allows easy integration into existing AGV and robot fleets, making it easier to switch to a more reliable power supply.
Efficient and Flexible Power Solution
Despite its compact size, the etaLINK 1000 offers a very high positioning tolerance to match the size of your robot or application. The etaLINK 1000 contactless inductive battery charging system is fully automatic, maintenance-free and designed for easy integration, small footprint and flexible installation. Intelligent processing of energy data enables an optimal charging process, resulting in a reduction of total cost of ownership. The etaLINK 1000 achieves an efficiency of up to 93% with 1kW.
Efficiency and adaptability: Mobile power supply with in-process charging
Our mobile energy supply solution allows charging pads to be attached at strategic locations for short charging processes during breaks in operation. This eliminates additional charging interruptions and allows vehicles to operate around the clock. This results in an increase in vehicle availability of up to 32% and eliminates unproductive charging time.
etaLINK 1000 can be easily and flexibly set up via plug-and-play in high-traffic locations in your warehouse layout without requiring any changes to the infrastructure. When workflows or processes change, the systems can be moved to other positions in a few simple steps. Its also possible to install it in different postions and orientations.
Advantages of the etaLINK systems
The many benefits of etaLINK systems include improved efficiency, flexibility and adaptability, ensuring maximum productivity and cost savings throughout your operations chain. The systems are suitable for a wide variety of applications and industries and can be easily integrated into your existing infrastructure. Here is an overview of the benefits: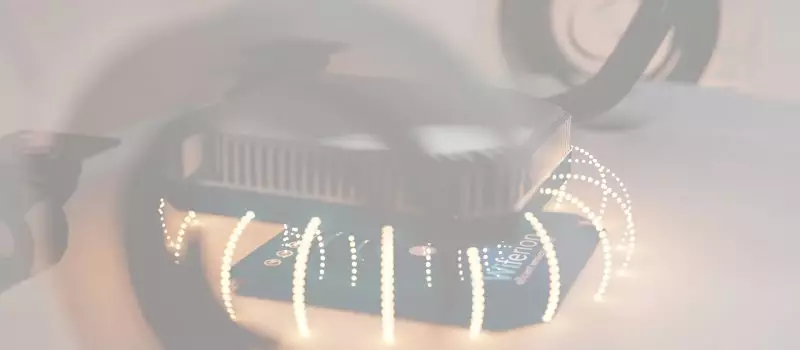 Specifications etaLINK 1000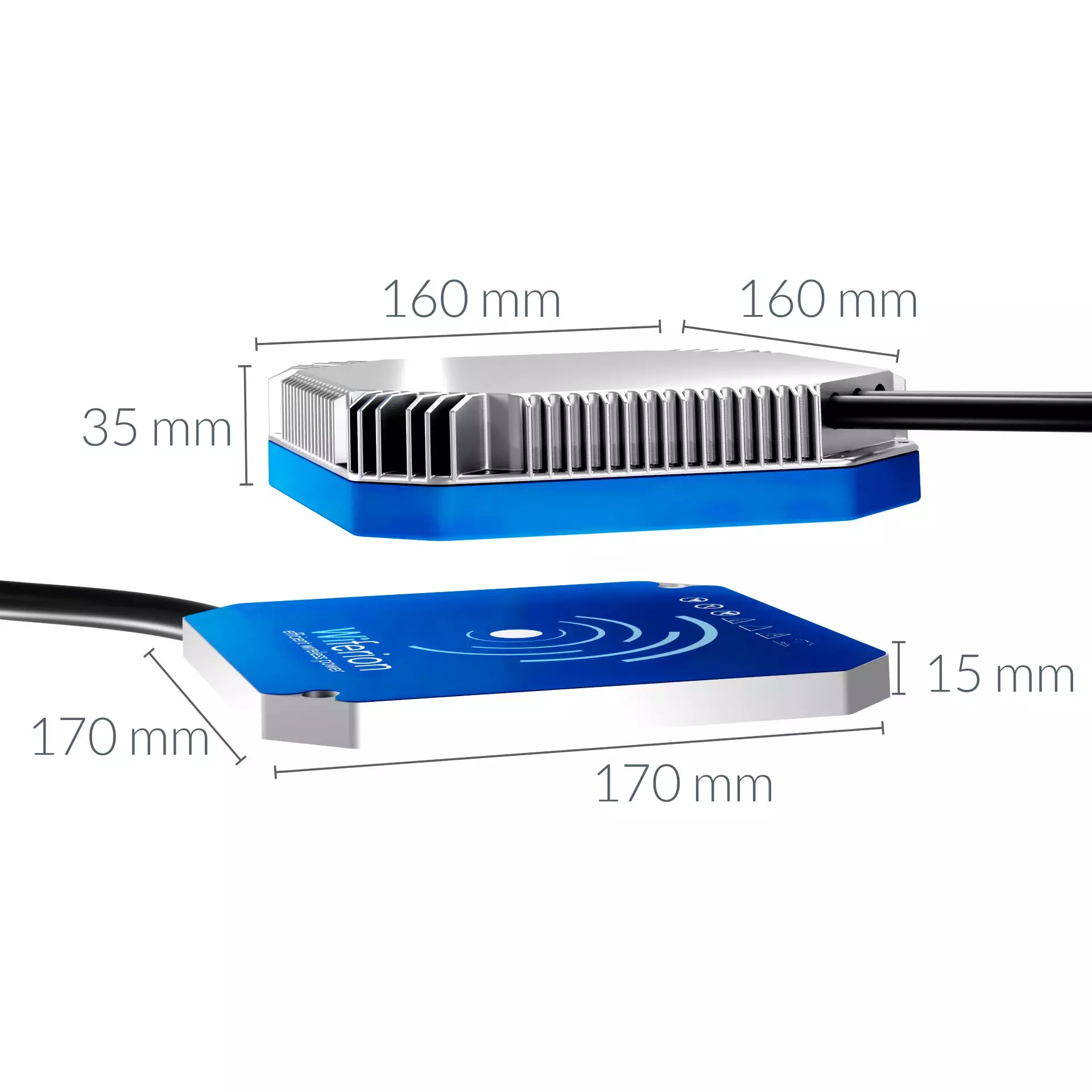 etaLINK 1000
Continuous charging power
1000 W / 1 kW
Charging voltage
15, 24, 32, 48, 60 V
Charging current
up to 42 A
Protection class
Stationary coil: IP65 und IP68
Mobile coil: IP54
Optimum distance
5 – 30 mm
Position tolerance
+/– 30 mm
Mobile electronics are integrated into the mobile coil and connected directly to the battery!
How to Install etaLINK 1000
Vertical / Wall Installation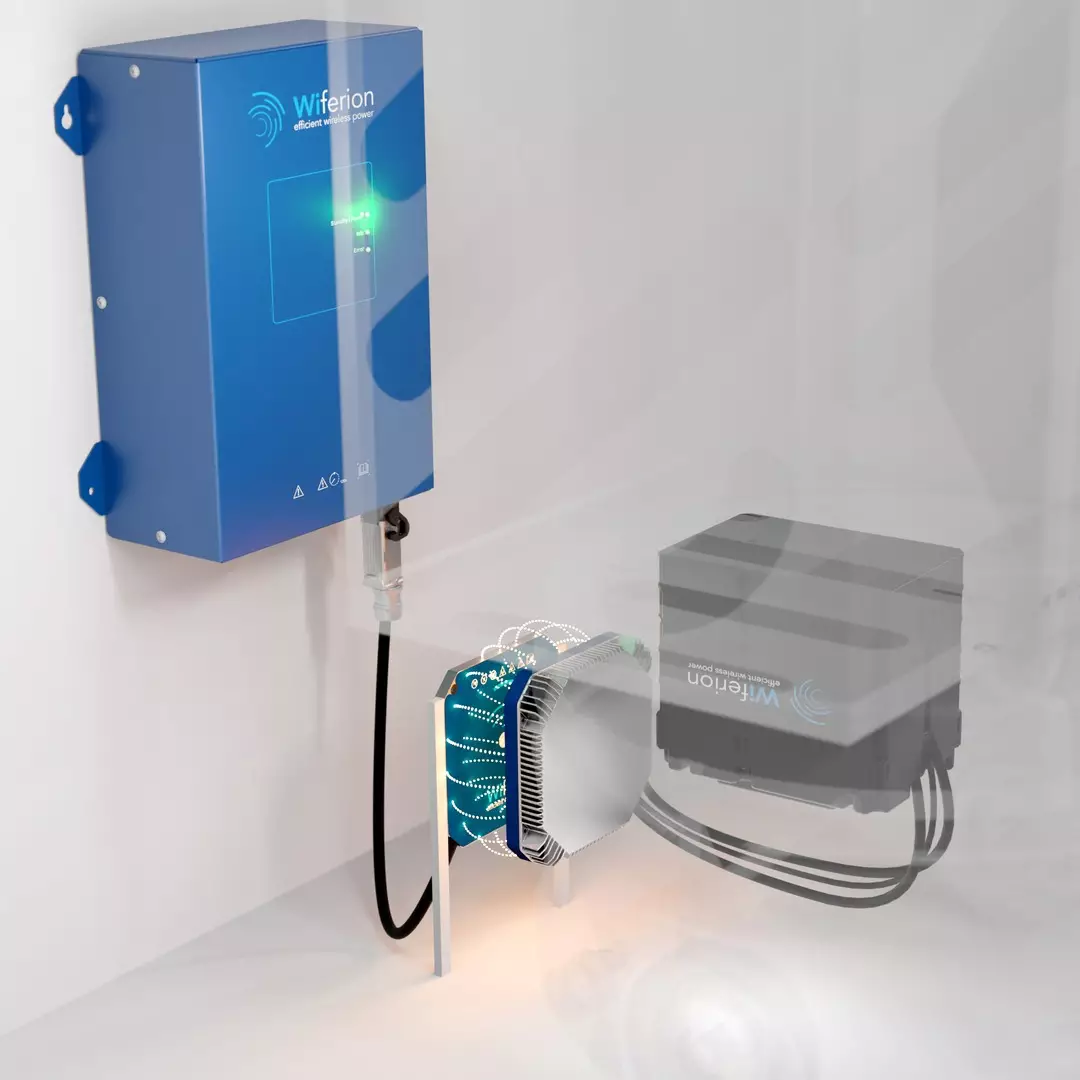 Horizontal / Floor Installation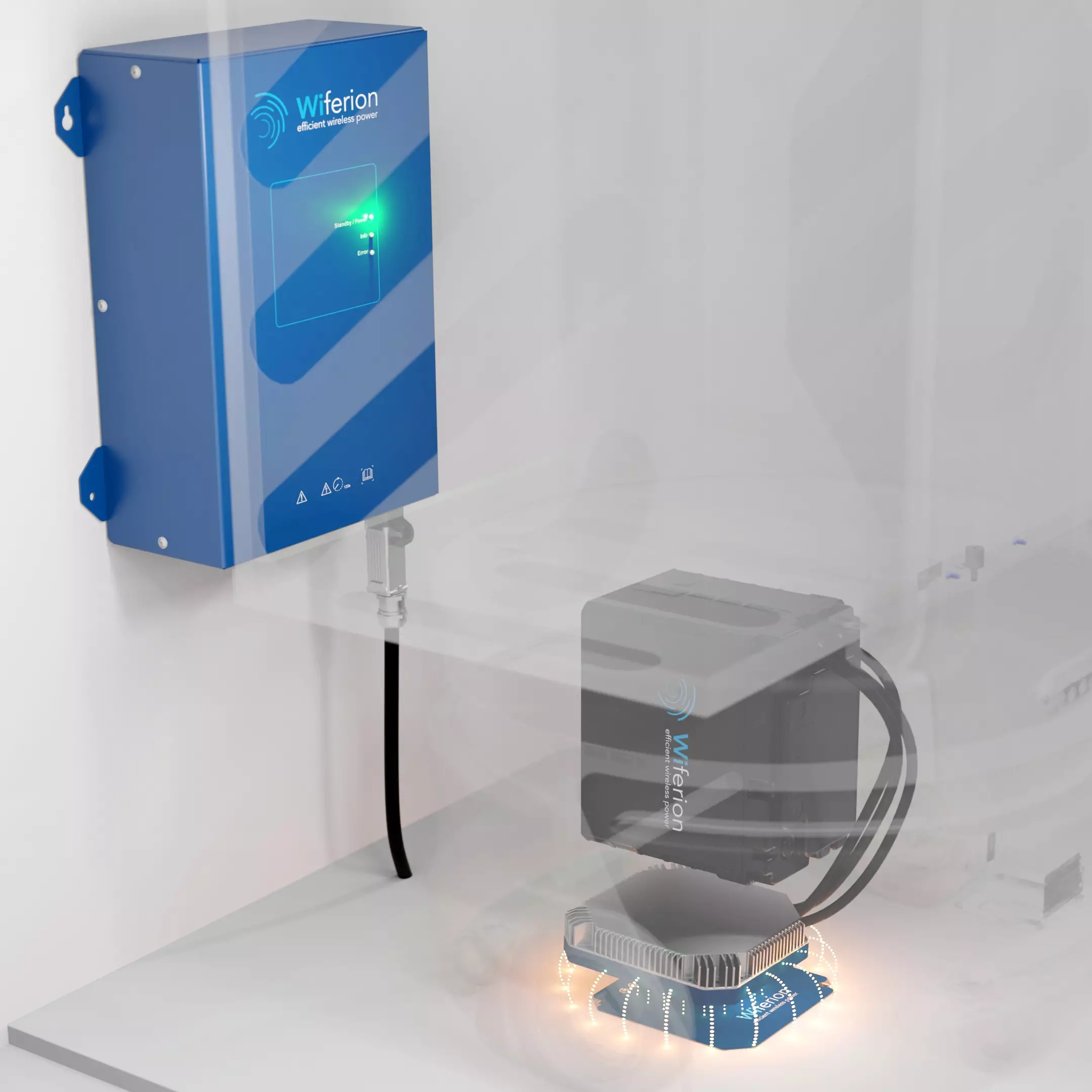 Request an offer
You want some more information to 1kW etaLINK 1000 or request an offer? Please fill out the form below, and we will contact you as fast as possible.
*The 1000W system currently has limited availability. Please contact us for more information and/or a test unit.